Traditional Yucatecan food that you must try – Yucatan is a diverse state, not only by nature but for its spectacular cuisine. In Yucatan, you will find awesome landscapes, beautiful cenotes, stunning beaches, and tasty food.  This place definitely has it all!
Today we will show the best Traditional Yucatecan food to try. Don't forget to taste some of these dishes if you are visiting Valladolid, Izamal, Chichen Itza, or any city in the Yucatan Peninsula.
The most famous Yucatecan food
Cochinita Pibil
This might be the distinctive dish of  Yucatan. If you visited this place and didn't try Cochinita it's like you have never been to Yucatan.  A marinated, pit-roasted pork dish that's like the best-pulled pork you've ever had, served with tortillas or tucked into a tacos or torta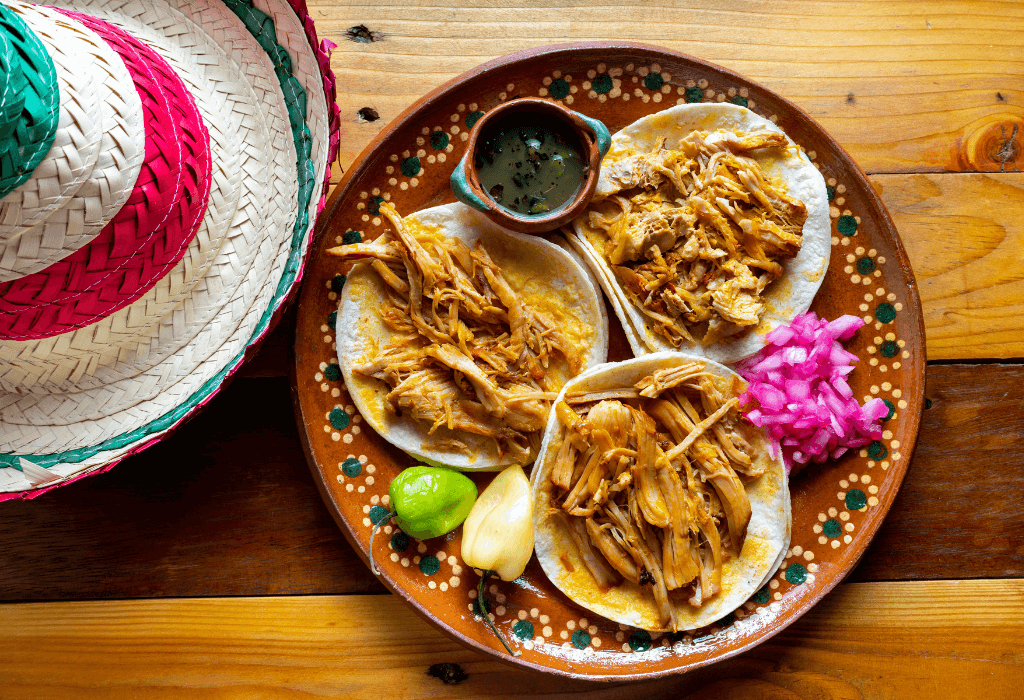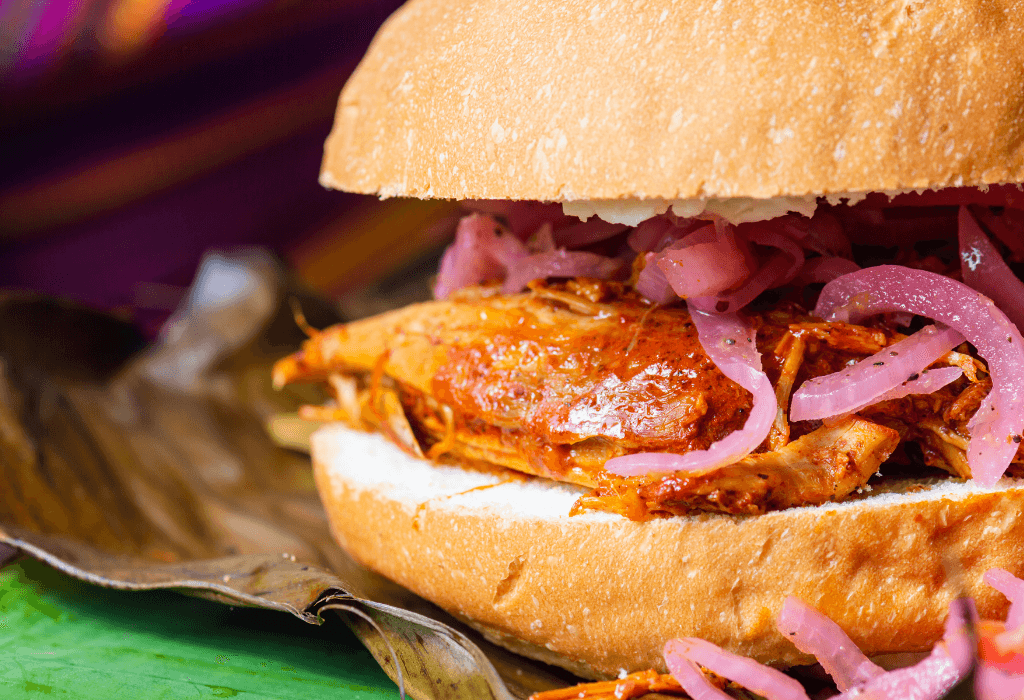 Panuchos and Salbutes
These two dishes are quite similar. Panuchos are puffed tortillas stuffed with a little bit of refried black beans and then topped with toppings. Panuchos are cooked on the comal. Salbutes are puffed tortillas that are deep-fried and then topped with toppings but are not stuffed. Salbutes are less crispy than Panuchos.  You must try these two tasty dishes.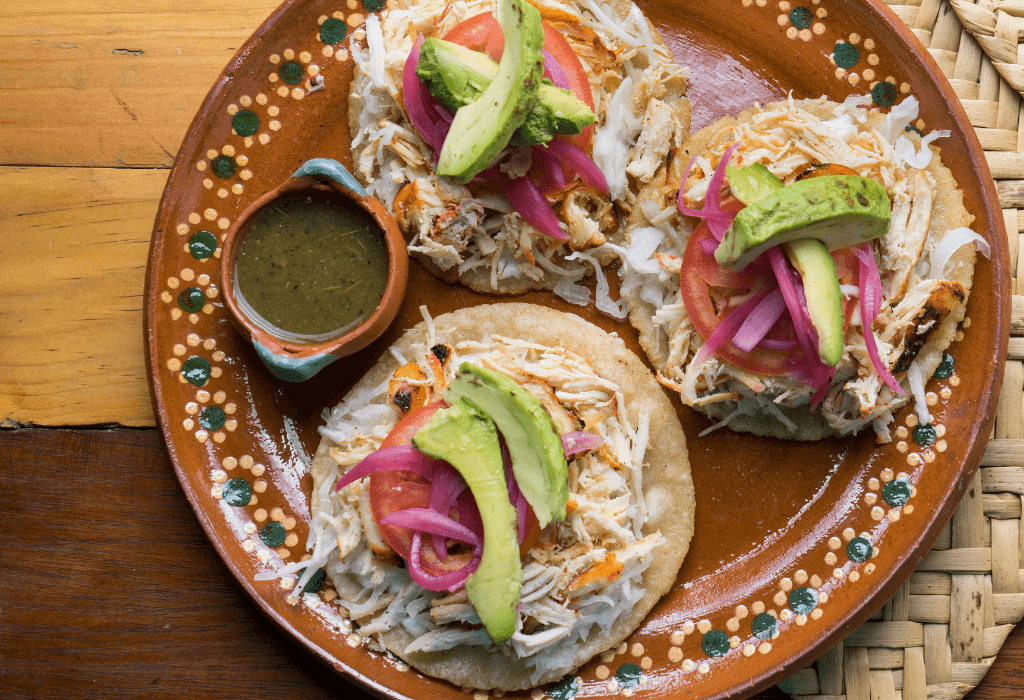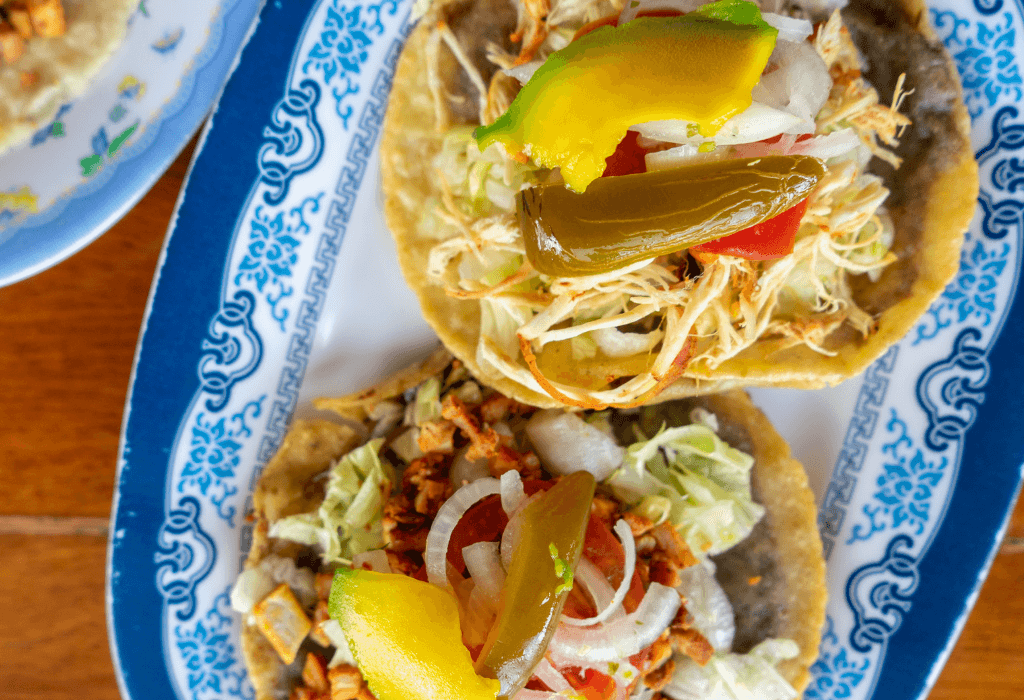 Lime Soup, ancient traditional food
The perfect entry, this soup is so delicious. Sopa de lima is a spicy, flavorful chicken and tomato soup. Is served with fried tortillas, avocado, and habanero. You will be able to find Lime Soup in any restaurant at Yucatan.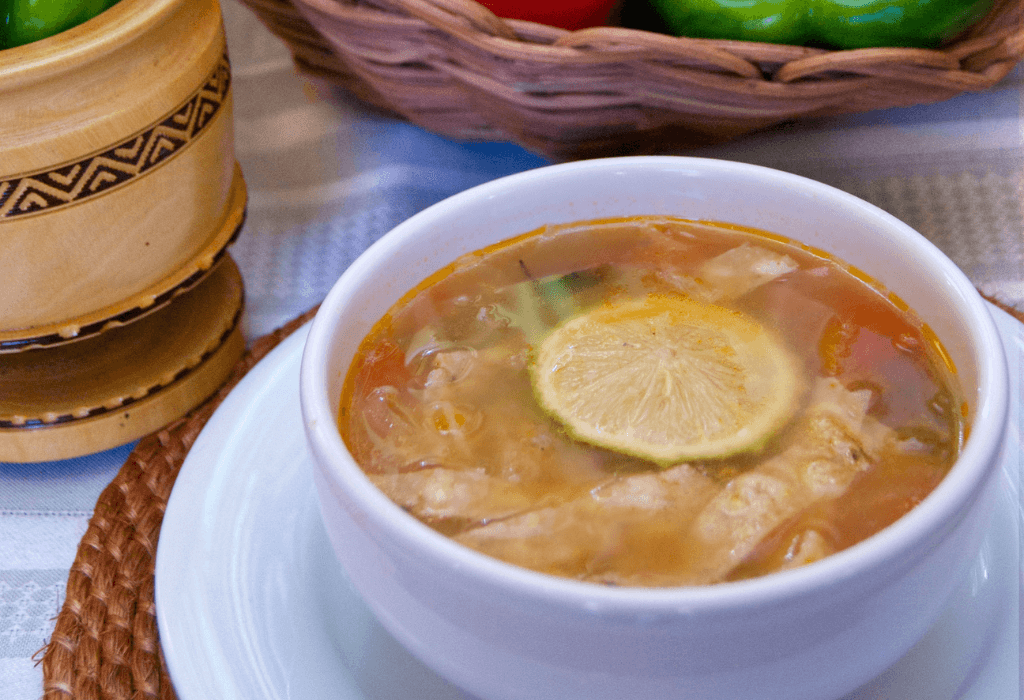 Papadzules
Papadzules is a traditional dish from the Yucatan Peninsula resembling enchiladas. In its simplest form, it consists of corn tortillas dipped in a sauce of pumpkin seed. The tortillas are filled with chopped hard-cooked egg and topped with a tomato sauce. Very tasty dish! After your Chichen Itza tour, we bet you will enjoy this food!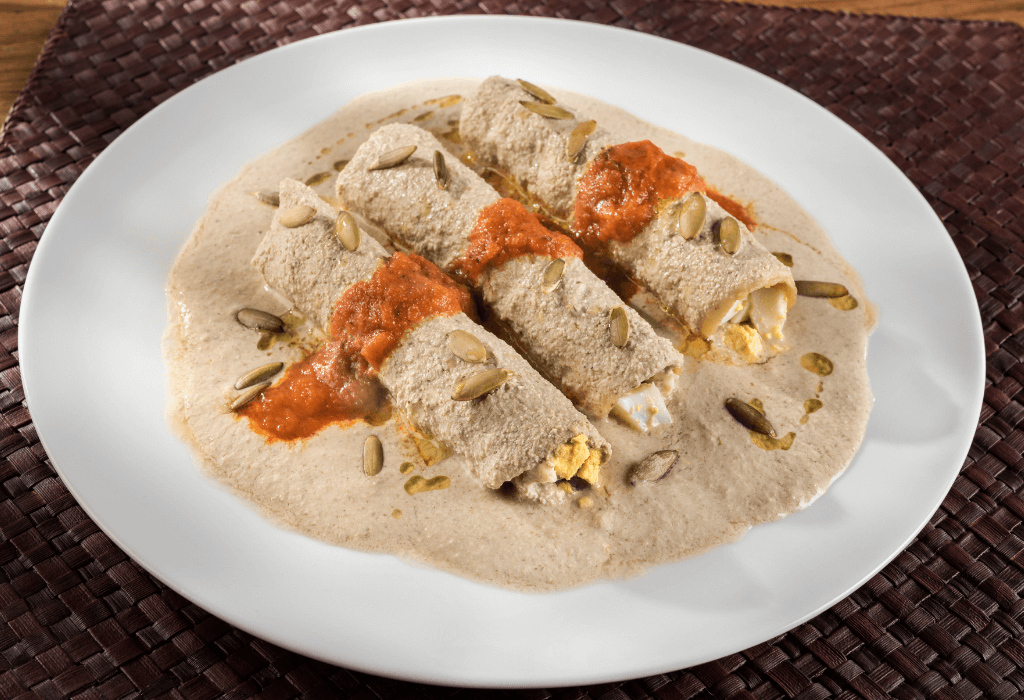 Queso Relleno, Yucatecan delight
This dish is considering a delicacy. Queso Relleno is prepared with a hollowed-out Queso de Bola (Edam cheese), which is then filled with ground beef and pork, almonds, raisins, green pepper, and local spices. It's covered in a white sauce known as K'ool made with flour, lard, and chicken broth, and finally, it's topped with tomato sauce. Delight yourself with Yucatecan Food!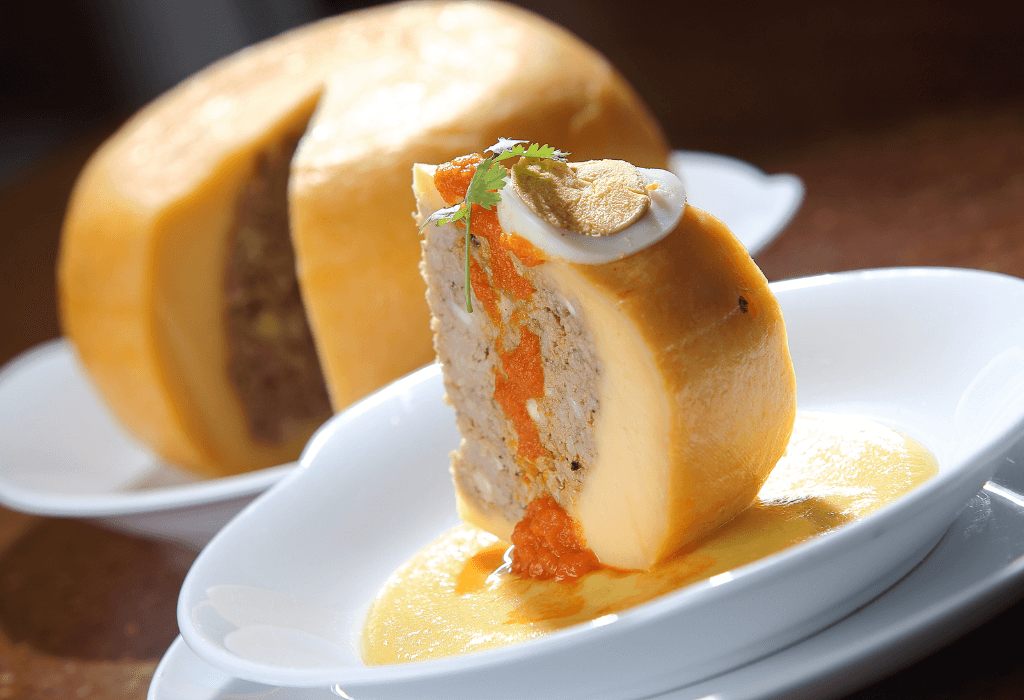 Relleno Negro
based on turkey, pork, and mixed chili peppers (chilmole). It is traditionally prepared by expert Yucatecan cooks. The black color for the stew comes from the mixture and toast of the chilies.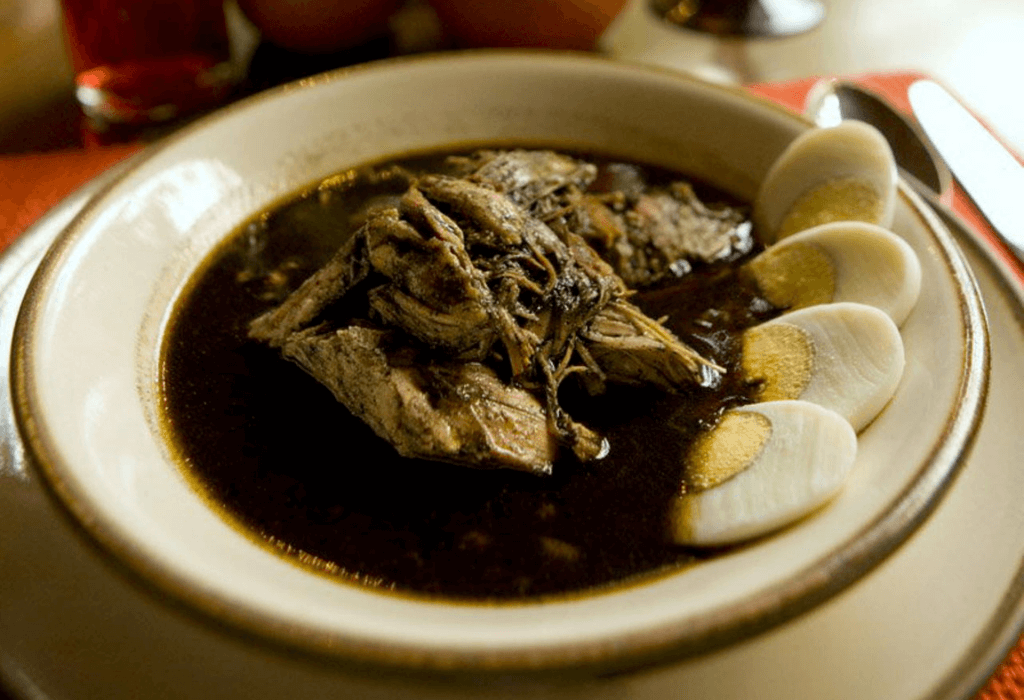 We can't leave without showing you the most famous dessert in Yucatan!
Marquesitas,  The best Yucatecan dessert!
Marquesitas are a crispy crepe that are rolled up and traditionally filled with melted shredded cheese and a sweet filling of your choice.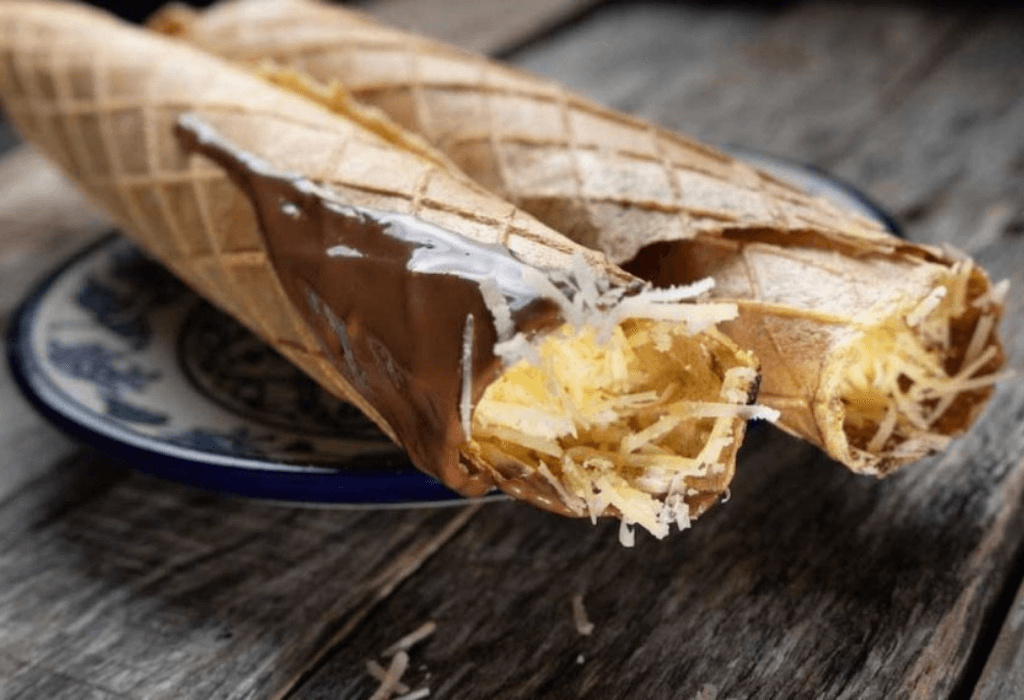 Now that you know the  Traditional Yucatecan food that you must try, don't doubt it, visit us and enjoy your trip!
Cancun To Chichen Itza