How is the weather in Chichen Itza?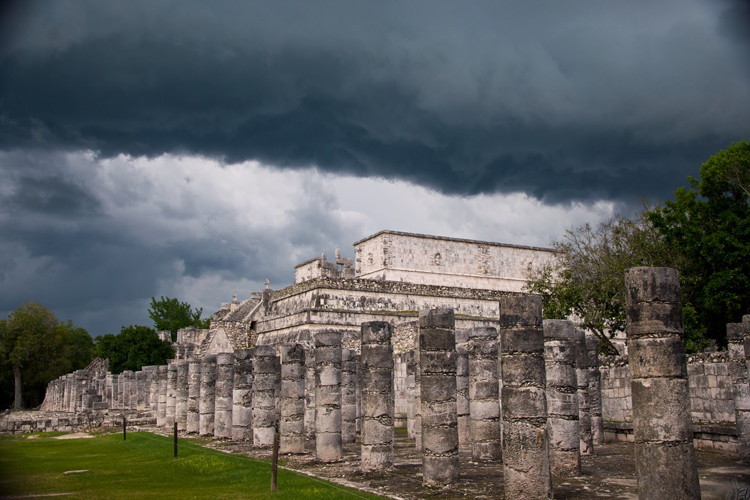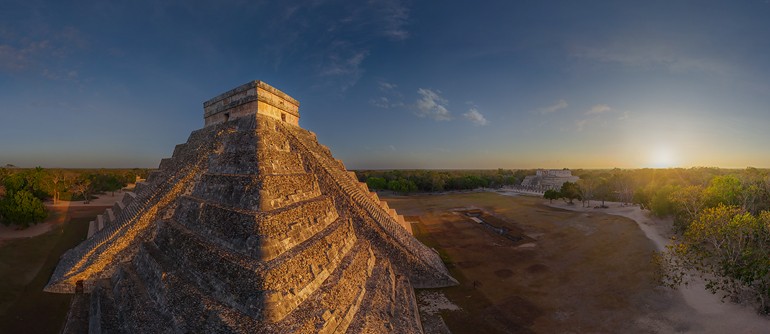 Chichen Itza Weather
Cancun and the entire Yucatan Peninsula are home of one of the world's most sunny climates but we occasionally have strong winds and rain during the months of September, October and November. Nevertheless don't worry about that, it's nearly guaranteed that you will see the sun every day of your stay.
Average Temperature.
The average annual temperature of Cancun and the Riviera Maya is 25.5 degrees Celsius (78 degrees Fahrenheit), with fluctuations of 5 to 7 degrees. But frequently daytime highs range into the eighties and overnight lows will see the high fifties and low sixties. In July, August and September, visitors can enjoy spectacular views of the sky, which can change from overcast to clear in minutes.
From November to April, there are usually blue skies and a cool northern wind. The climate changes are minimal in this area, so visitors should always pack clothes for swimming and warm weather. A light jacket or sweater is advisable for the evenings of November, December and January.
Yucatan's inland areas tend to be ten to fifteen degrees warmer than the coast, which is perfect in winter, but furnace like in the spring (up to 110 degrees!). Put on your sunglasses and get ready to enjoy one of the brightest blue skies in the world.