Plus Chichen Itza Tour!
During our Chichen Itza Plus tour, one of our certified guides will give you a complete explanation of the Mayan culture. You will visit a cenote for swimming, you will know Valladolid and you will have all the drinks you want during the transfer. Our Chichen Itza Plus tour is one of our most complete activities in Cancun!
Besides doing a complete tour in Chichen Itza, we will take you swimming in the crystalline waters of a cenote. The cenotes are natural water wells, part of a system of underground rivers, which result from a partial collapse of the limestone that forms the soil of the Yucatan Peninsula. The ancient Maya considered cenotes sacred and thought they were a portal to the underworld. At that time and even today, the cenotes are the main source of drinking water for the entire area.
In addition, we will make a 20-minute stop in Valladolid to learn more about this colonial town founded in 1543, its history, architecture and traditions. Our adventure, one of our favorite tours in Cancun, also includes an exquisite buffet meal with regional dishes; Do not forget to order in the restaurant some exquisite cochinita pibil tacos!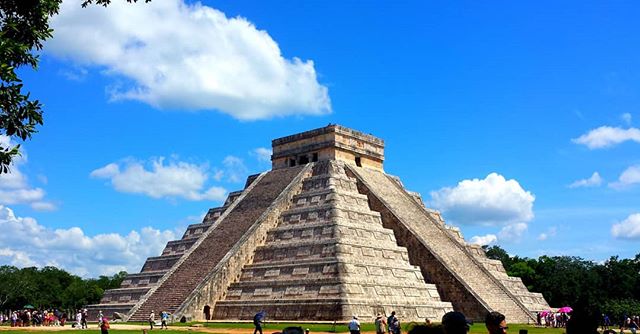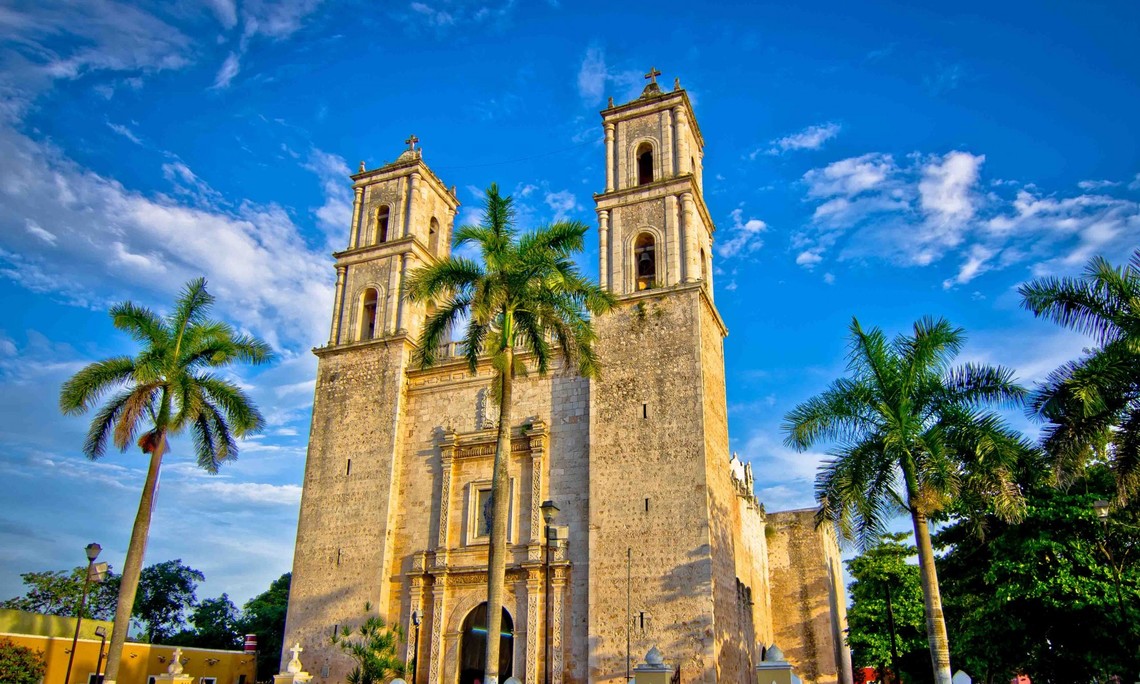 Plus Chichen Itza Tour Prices
| | | |
| --- | --- | --- |
| Adults | $129.99 USD | $79USD |
| Children | $89.99 USD | $62USD |
What is Included in the Plus Chichen Itza Tour
Round trip transfer by van or air-conditioned bus
Unlimited drinks on board (soda, beer, and water)
Waiter on board
Bilingual guide in the archeological zone
Entrance fee to Chichen Itza
Free time in Chichen Itza
Traditional Buffet meal
One-hour visit to a cenote where you can swim
20-minute stop in Valladolid
Not Included in the Plus Chichen Itza Tour
Photo or video services
Rental of lockers, life jacket or towels in the cenote
Snacks or any food outside of what is contemplated in the buffet meal
Drinks at the buffet
Other activities in Chichen Itza, in Valladolid, or in the cenote
Tips
Souvenirs, crafts, clothes, etc.
Any other product or service not mentioned in the list of inclusions
Plus Chichen Itza Tour Prices
| | | |
| --- | --- | --- |
| Adults | $129.99 USD | $79USD |
| Children | $84 USD | $62 USD |
Additional Information / Recommendations:
We have daily departures to Chichen Itza.
Pick-up time ranges from 7:00 am to 7:55 am depending on the location of your hotel or meeting point.
The tour starts at 8:15 am *.
No extra stops, arriving at 11 am at Chichen Itza. *
We count for an hour and a half buffet meal *.
The guided tour in Chichen Itza lasts an hour and a half, while you have an hour and a half to explore the archeological site on your own *.
The visit to the cenote is one hour long * (Customers from Cancun will visit the Cenote Rio Maya in Chichen Adventure).
We will make a 20-minute stop in Valladolid *.
The return time to Cancun is 9:00 pm *.
Please dial the number indicated on our Home page to confirm if we can stop by you and return to the hotel lobby or if you must go to a nearby meeting point to make use of the transportation service
The exact time and place for transportation will be sent to you by email at the end of the reservation process.
The rates for minors are valid for children between 3 and up to 11 years of age.
Children up to three years of age do not pay.
Children taller than 1.40 m but under 12 years of age must present a valid photo ID to verify their age
* Times are estimates.
Suggestions:
Carry a certain amount of cash with you for products and services not included in the package
Avoid carrying heavy or bulky backpacks or bags
Wear comfortable clothes and shoes, as well as sunglasses
Bring a hat or a cool hat to protect yourself from the sun
Remember to use biodegradable sunscreen
Bring a towel and swimsuit
If you suffer from any health problem or physical impairment, please contact us before booking so we can advise you about it.