Available sites for spring Equinox 2021 – As you know due to the Coronavirus pandemic tourist sites remain closed in Mexico. Spring equinox is just days away, but Chichen Itza will be closed during this astronomical phenomenon. Mayan sites such Dzibilchaltún, Mayapán, Ek Balam, Uxmal, Xcambó, Izamal, will also be closed on March 21. While the Teotihuacan Archaeological Monuments Zone will be closed on March 20 and 21 and 22, as well as April 1, 2, 3, and 4, of this year.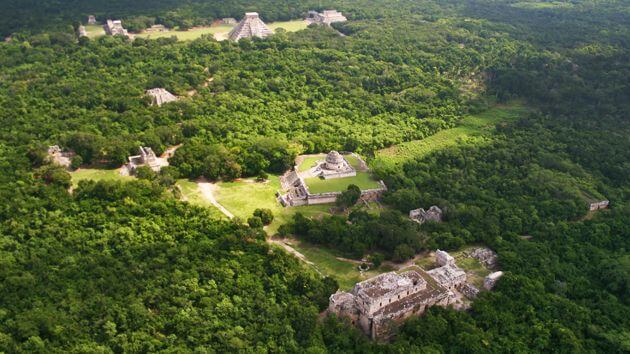 The National Institute of Anthropology and History (INAH), reported that it will open only 24 archaeological zones in the country, on March 21, the day of the spring equinox.
Chichen Itza Equinox
Chichen Itza is a very famous location to receive the spring, and every year receive thousands of visitors. The Chichen Itza equinox is an amazing spectacle. When the day and the night last the same, the Kukulkan god appears going down the main Chichen Itza Pyramid and can see the feathered serpent. The equinox in Chichen Itza used to be a massive event, that's why this year is not allowed to do it.
These will be the available sites for spring Equinox 2021:
Campeche: Calakmul
Chiapas: Bonampak y Yaxchilán
Chihuahua: Paquimé y Cueva de la Olla
Guerrero: Soledad de Maciel
Guanajuato: El Cóporo, Arroyo Seco y Cañada de la Virgen, Peralta, Plazuelas
Jalisco: Teuchitlán
Oaxaca: Monte Albán
Quintana Roo: Cobá, Dzibanché-Kinichná, Kohunlich, Muyil, Oxtankah, San Gervasio y Tulum
San Luis Potosí: Tamtoc
Sonora: Cerro de Trincheras
Tamaulipas: Balcón de Montezuma
Mandatory preventive measures will be followed to enter the sites: use of face masks from entry and at all times. Healthy distance must be maintained (at least 1.5 m between people), respect the established capacity and hours, avoid entering closed spaces and follow the indications by the personnel of the archaeological zone.
Remember to follow all the new protocols if you will visit one of these available sites for spring Equinox 2021.