Valladolid is a charming colonial city in the centre of the Yucatan Peninsula. It is located halfway (two hours from each) between Mérida and Cancún.
In 2012, Valladolid was named "Pueblo Mágico" (Magic Town) because it is a Maya city with a special colonial flavor. This is where you will see the majority of the townspeople still using the typical dress of the Maya, and the buildings around the Main Plaza painted pastel colors. Its colourful houses and haciendas make this colonial city one of the most iconic of the Peninsula. You will surely get a sense of the laid-back pace of life.
You should visit the Cathedral of San Servacio, located on the main place (built in 1545, destroyed in 1705 and rebuilt in 1706).
Key facts about Valladolid
The city was founded in 1543 by Francisco Montejo. It was the second city built by Spanish colonizers (after Merida in 1542).
After it was first built in 1543, it was relocated to its current location in 1545 on the Zaci mayan village. Some of the corners of the buildings are constructed with rocks from the Mayans buildings.
Valladolid is known for the Caste War. Mayans rioted in 1848. They won but the Spanish took the city again.
In 1910, the insurrection initiated by the independent electoral center started in Valladolid. This event is called "The first spark of the revolution".
The city was the first to open a manufacture of threads and fabrics (made from Sisal).
48,000 inhabitants nowadays
Yucatecan food
The Yucatecan food is really delicious. Valladolid is a perfect place to stop and enjoy a delicious meal during your tour to the Mayan archeological site. Many restaurants offer the local cuisine of Yucatan. We recommend you to order the famous Cochinita Pibil (pork meal specialty of the peninsula cooked in a banana leaf), or to try Panuchos (refried tortilla stuffed with refried black beans and topped with meat, onions and avocado) or to ask for some tasty chorizo made in the small villages around. And of course they usually serve real hand made tortillas.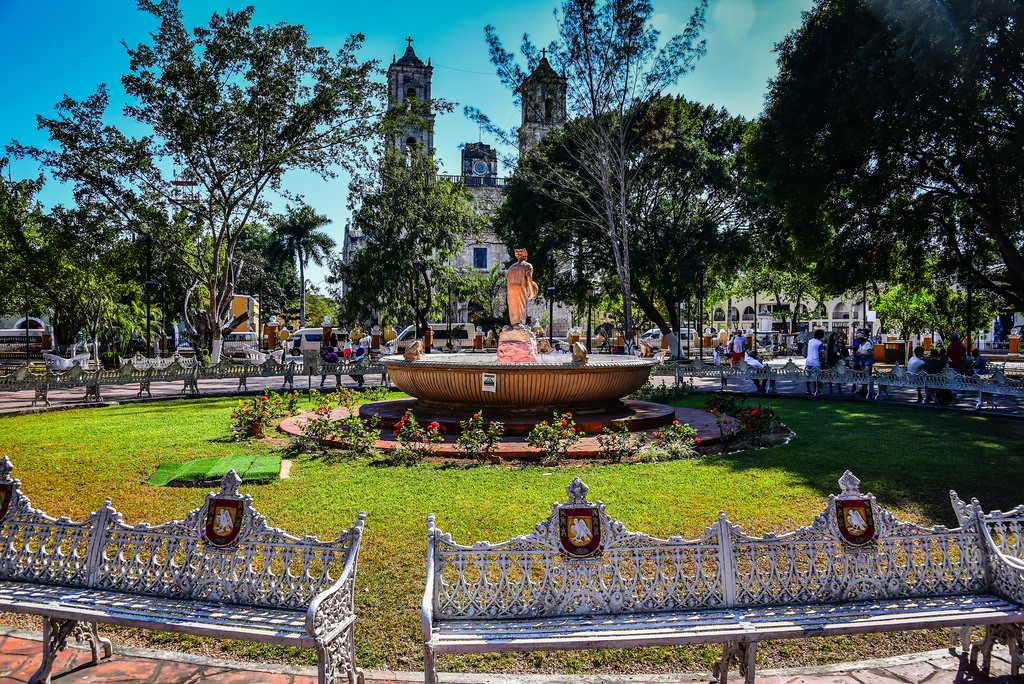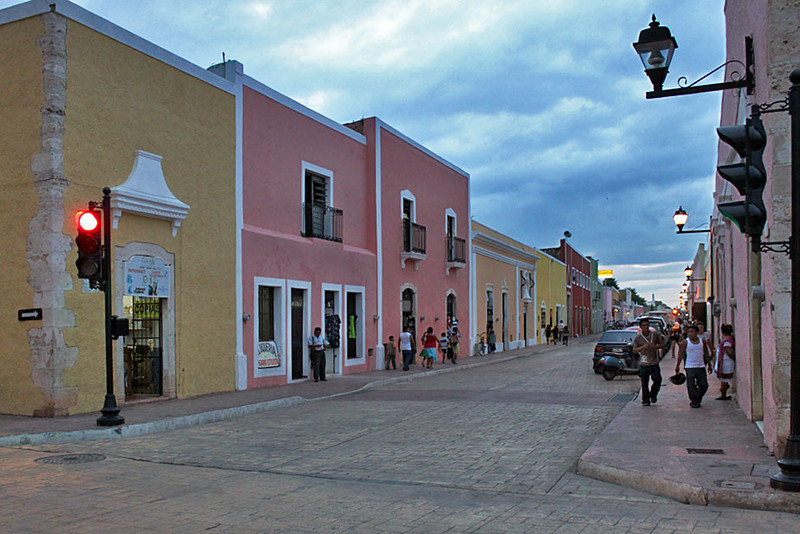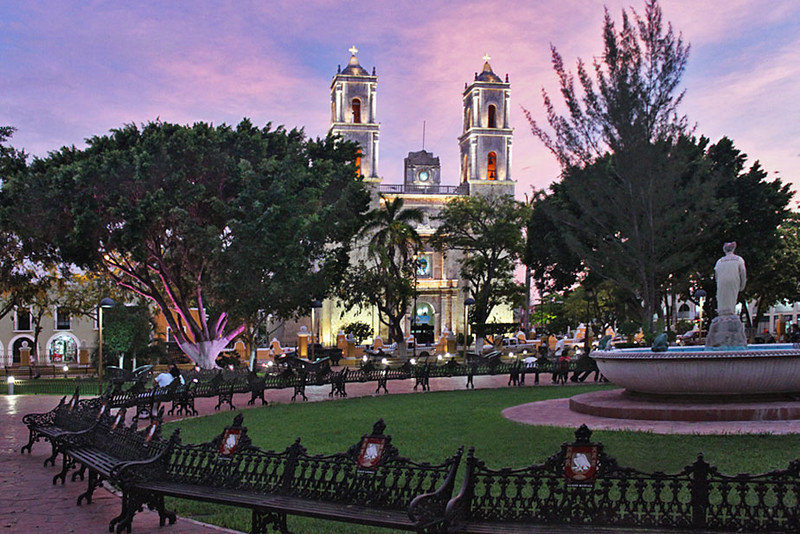 You can also walk around the streets and look for some handcraft market and artisanal clothes from the area. The downtown is a nice place to see the life going around. Valladolid is the perfect city where you can see the mix of cultures (Spanish and Mayan). We include a stop to visit this beautiful city in our tours to Chichen Itza.