Valentine's Day is coming and we have the best option to celebrate it. A romantic time at Chichen Itza night show. In addition to offering the entrance to a true Mayan world by day, Chichen Itza also has a wonderful option at night.
The glorious city of Chichen Itza was for the Mayan people the most important political, economic and religious center of the peninsula.
Kukulkan Nights at Chichen Itza
On the day you can admire in detail the constructions and beauty of this site. But at night you will be surprised by the most glorious spectacle where you will learn more about the Mayan culture through lights and images that will illuminate the great Kukulkan temple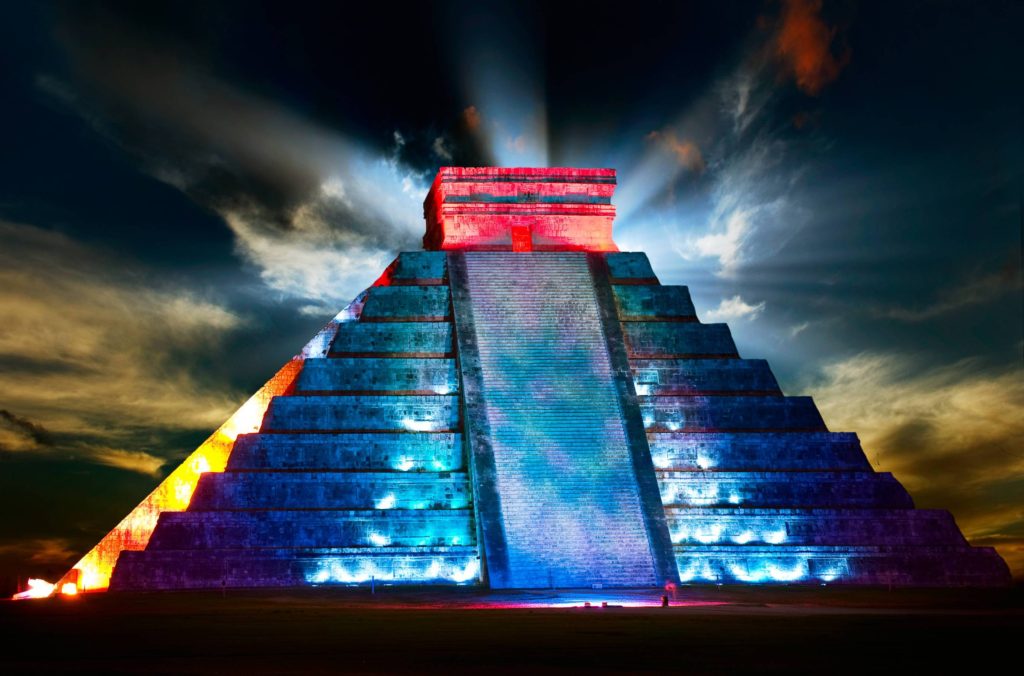 Why not do something different this Valentine's day?  give your lover a new experience.
Nights of Kukulkan shows you with a spectacular play of lights and sound of the Mayan history. Moving images projected on the impressive pyramid that tell you stories of gods and humans; rites, customs, knowledge of the cosmos and mathematics, etc.
The lights will go out, the only thing you will see is a sky full of stars, just imagine that wonderful moment. And the best way to live it is with your couple. Well, this spectacle is not only for couples, but you can also go with whoever you want.
After witnessing this magic show, the dinner has to be the next step.
Located near to the archaeological site, is the Okaan Hotel which offers delicious Yucatan food. It is very common to find this kind of dish in the city because gastronomy represents the Mayan people. In this way, the romantic time at Chichen Itza night show will end with a tasty dinner.
Address: km 122 Carr Merida-Puerto Juarez, 97750 Chichén Itzá, Yuc.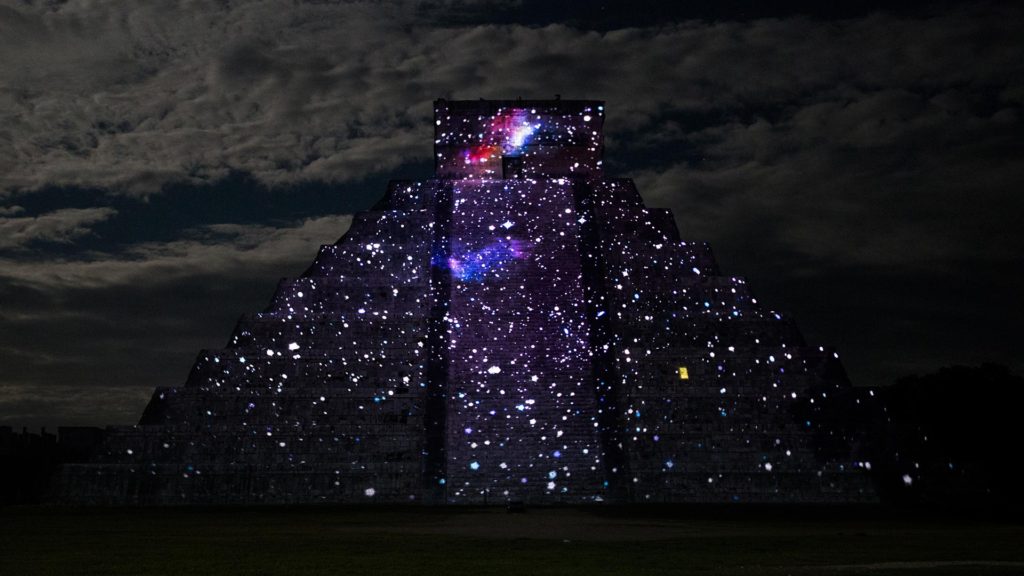 This will be the best way to ending a magical evening!
Buy your tickets here
Have a wonderful Valentine's Day!!!