Chichen Itza and many more archaeological sites closed on March 20th due to the Covid-19. As we all know, Chichen Itza is one of the main cultural sites in Mexico including Teotihuacan. Currently, the wonder of the world remains closed but cultural authorities are preparing new protocols in Chichen Itza for its reopening.
Many visitors couldn't live the experience of the Chichen Itza equinox due to the virus in March. We hope you can live it in autumn, it will be the next September. We also want to remember you that tourism has to change due to the Covid-19, but you can still enjoy many attractions.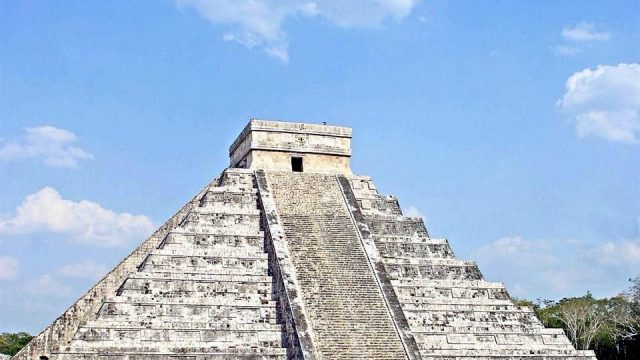 New Protocols in Chichen Itza
The reopening of sites will be gradual. The aim of this is to avoid crowds at the ticket office, restrooms, sales points among others. All of this depending on the state traffic light which should be on yellow to restart the activities. There is not an official date for the reopening but it could be in August.
The way of attending to visitors will be changed and.  For this, personnel are being trained for a new reality that COVID-19 has brought with it. The necessary equipment, ambulances, and other necessary supplies will be available. This with the aim of guaranteeing that the reopening to the public will be completely safe and contagions can be avoided. Bathrooms, common areas, will also be sanitized and clear rules will be established. The capacity allowed by the Health Authorities will also be respected. During the pandemic, the establishment was disinfected after the last few days of open.
As you can see although Chichen Itza still closed they are taking care of this situation. The authorities are planning everything for the new normal in the archaeological site. By the time Chichen Itza opens its doors we want to recommend you follow all the instructions to be safe and stop the coronavirus spread.