Chichen Itza Reopens After the Hurricane. – Starting this Thursday, October 29, the archaeological zones of Yucatán, such as Chichen Itza Mayapan, Ek Balam, Izamal, and Uxmal, will reopen after Hurricane Zeta through the state.
Through a press release, the INAH Yucatan Center indicated that activities in these five archaeological sites will resume.  They will be open as usual, from Monday to Sunday, from 8 am to 5 pm. And the last access will be at 4 pm, we recommend you go early to enjoy your Chichen Itza Tour.
Thanks to the minor damage that these Mayan Ruins got, they are available to reopen. Although one tropical storm and 2 hurricanes went through the Yucatan Peninsula, they are currently working with tourist activities.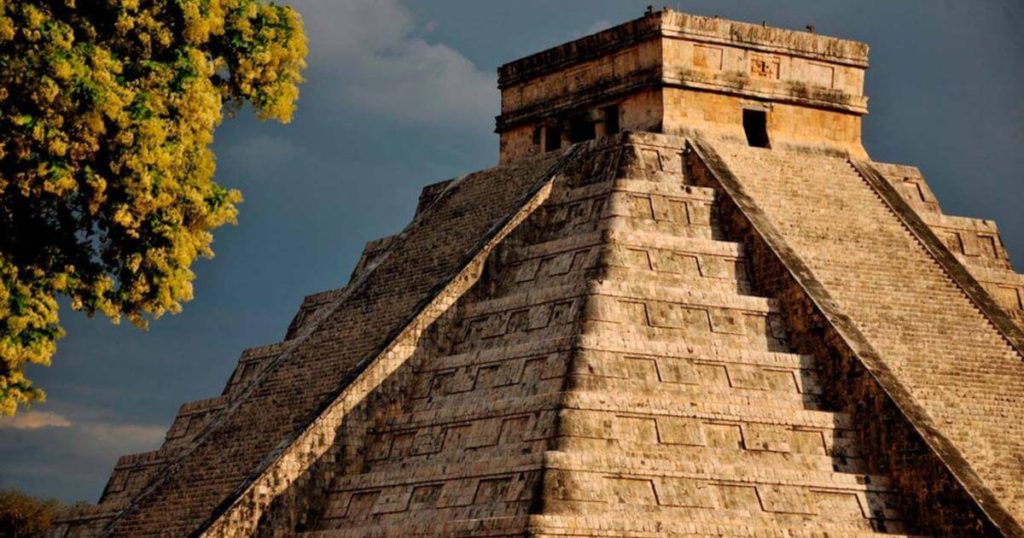 NAH mentions that the capacity of allowed visitors is 3,000 people per day in each site. This with the aim to guarantee the health protection guidelines issued by the Ministry of Health and reduce the risk of contagion by Coronavirus.
The opening of the archaeological zones will be with 30 percent of the capacity. Depending on each site it will increase according to the evolution of the epidemiological traffic light.
Only groups with a maximum of 10 people will be allowed in, including groups guided by tour operators. Special hours and the show Nights of Kukulkan are suspended.
In addition,  as part of prevention measures, the public must wear masks at all times. The visitor must maintain a healthy distance of at least 1.5 meters. Children must be accompanied by an adult.
Finally, the Institute urged visitors to avoid physical contact with railings, doors, signage, or surfaces that could be in contact with other visitors. Now that Chichen Itza Reopens After the Hurricane you will have the chance to visit this wonder.