We all know Chichen Itza as an archeological site, surrounded by amazing Mayan ruins. Chichen Itza is also one of the 7 wonders of the world. Many visitors enjoy spending the whole day walking around Chichen Itza and fill up themselves with the Mayan Culture in there. But what happens at night? When the sun goes down, and the darkness starts to appear, Chichen Itza became more magical. Join us to discover the Kukulkan Nights at Chichen Itza.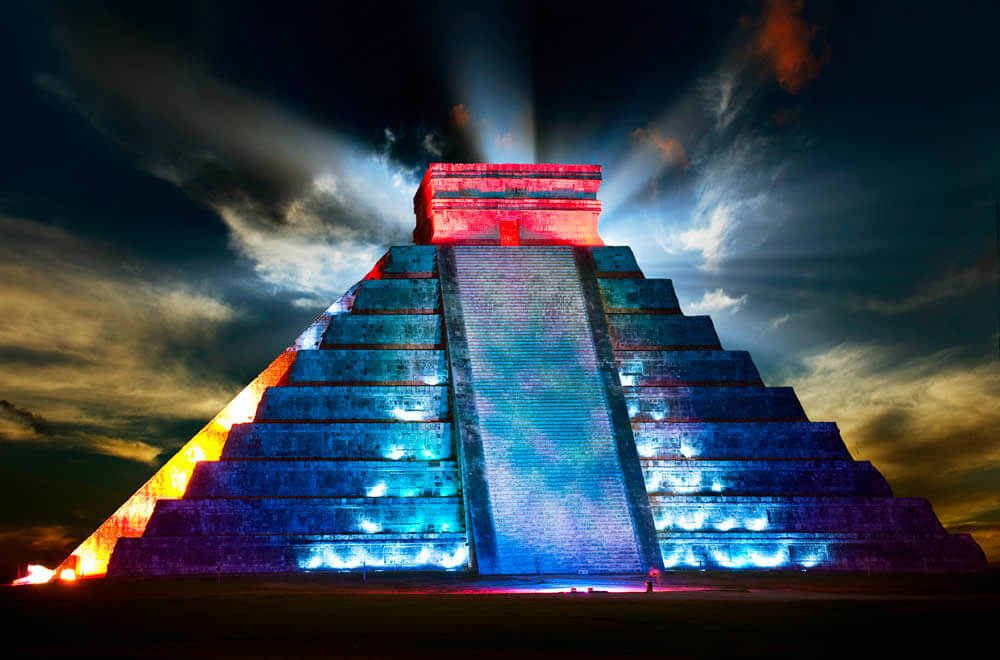 Chichen Itza Night Show
"Kukulkan Nights" it's the name of the spectacle at Chichen Itza. This activity has become popular among travelers who visit this wonder of the world. Before the spectacle, you can do your tour in the surroundings of the Pyramid of Kukulkán. You will be able to discover the main Mayan ruins in the area, imagine yourself contemplate one of those fantastic buildings while the sunset bathes all Chichen Itza. After this, you have to take a seat to enjoy the spectacle, make sure you get the best view.
The Kukulkan Nights transport you to another world, in this light and sound show you can learn about Mexican culture and its roots. It is a magnificent event, the lights will captivate you and you will also learn about the Mayan culture. It is an experience that you must live in.  This show is offered every night in the archaeological zone. It lasts approximately 30 minutes, with two different schedules. In summer the first show starts at 8:00 pm and in winter at 7:00 pm.
Extra tips and recommendations
No flash photography is permitted at the archaeological site and during the projection.
We suggest you wear comfortable clothes and prefer sneakers (roads are not paved at the site).
You may bring bottled water.
Please help us preserve this World Heritage by placing your garbage in the trash cans.
Bring a mosquito repellent
Cash is a good idea to bring
You might want to read our post about how to spend a romantic day at Chichen Itza 
We recommend you to take the night tour map. Following this map, you will be able to enjoy all the archaeological zone, and making easier your visit.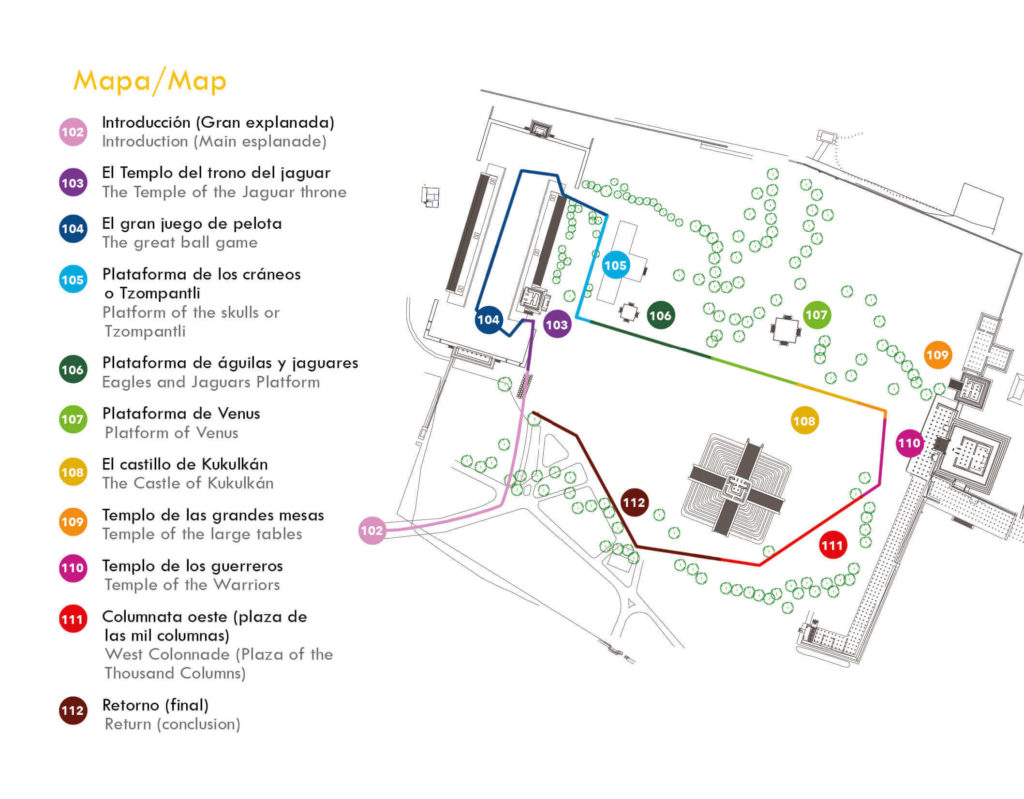 Buy your tickets here
We hope you enjoy your next Chichen Itza night show!