Coba is a unique village located on the jungle's heart; Tulum, in the State of Quintana Roo, Mexico. This place is famous for being the home of the amazing Coba Mayan Ruins. Although it is a small place for visiting offers amazing things to do. Join us to know what to do in Cobá!
1. Coba Mayan Ruins
This is definitely a must and the reason why many tourists visit this zone. Coba has a fantastic archaeological site surrounding by the Mayan jungle and beautiful Mayan Ruins. Coba was an ancient Mayan city as important as Chichen Itza and represents the real culture of our ancestors. We highly recommend you to take a guided tour for a better experience in the archeological zone. There are a variety of ruins there, but the most famous is the Nohoch Mul pyramid. It is able to climb this pyramid and it's really worth it the view is just unbelievable!
So, if you go to Coba and you didn't visit the Mayan Ruins, you really didn't visit Coba!
2. Ride a Bike in the Archeological Site
The ruins of Coba are somewhat extensive and the best option is to rent a bike, you will not regret it. The atmosphere in this place is very calm, the trees are very tall and the path is full of shade. You will really relax riding a bike while the fresh air surrounds you and you enjoy the view of the Mayan jungle.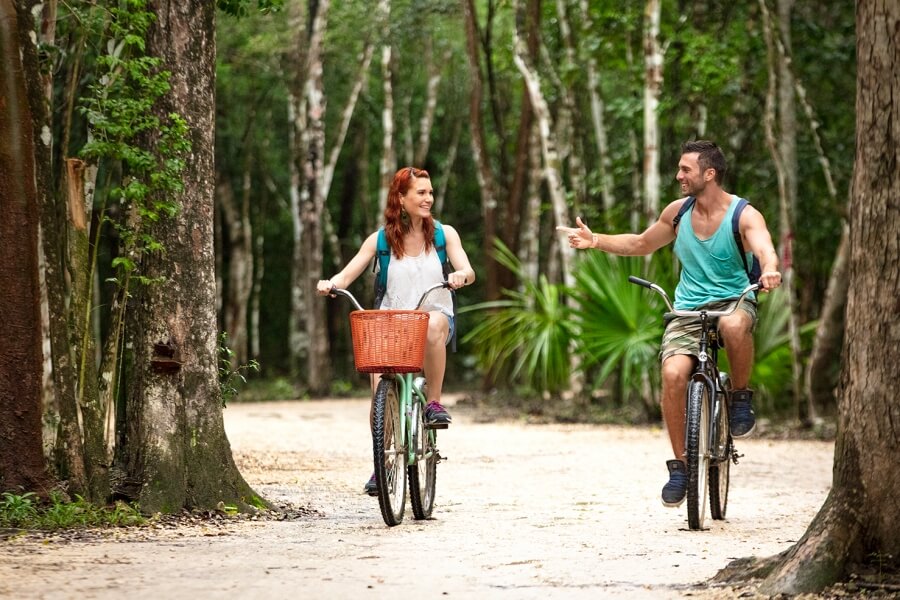 $50 -$100 Mexican pesos per person
3. Visit the Lagoon
After your Coba Mayan Ruins Tour, you will find a beautiful lagoon outside the archaeological site. We highly recommend making a stop at this lagoon to admire its landscape. Don't forget to take some pictures of it. If you have the opportunity to see the sunset in this place, do it! Also in front of the lagoon, you can find different restaurants to rest after a long tour and eat something delicious.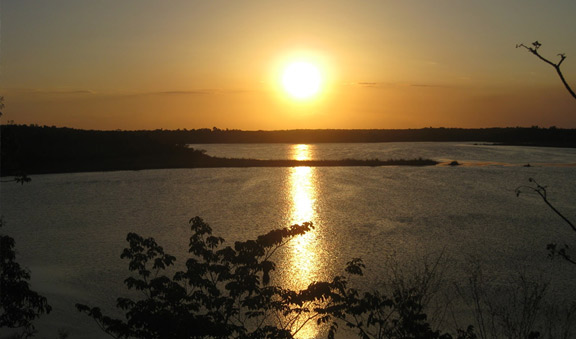 4. Cenotes
We all know that Cenotes are a must in the Yucatan Peninsula. You can find three different cenotes in Coba; Choo-Ha Cenote, Tankach-Ha Cenote, and Multum-Ha Cenote.
5. Punta Laguna
Punta Laguna is a wonderful place surrounded by nature and Mayan culture. It is located very close to Coba, it is on Highway 109 towards Nuevo Durango and Nuevo Xcan, 20 kilometers from the roundabout to Cobá.
The Punta Laguna visit package offers a Mayan ceremony, the observation of the monkeys, a canoe tour, and a visit to a cenote. Enjoy this fantastic jungle tour where you will learn from a Mayan guide the stories and legends that surround this place.
At the entrance is a museum with information about the animals of the area, instruments, and the Mayan way of life. There is also a space to buy crafts.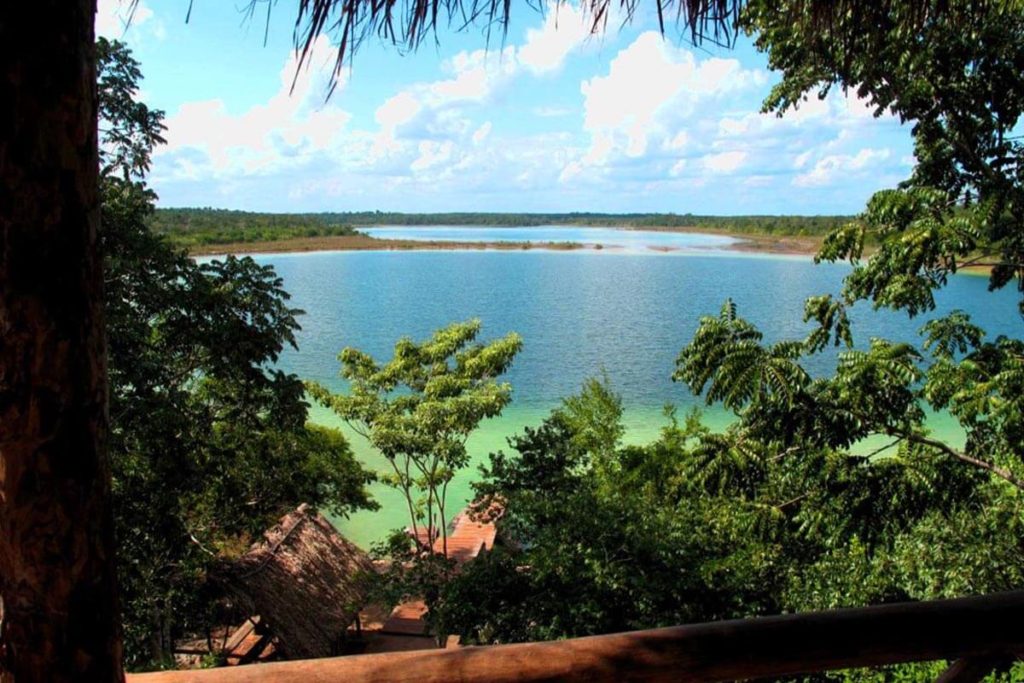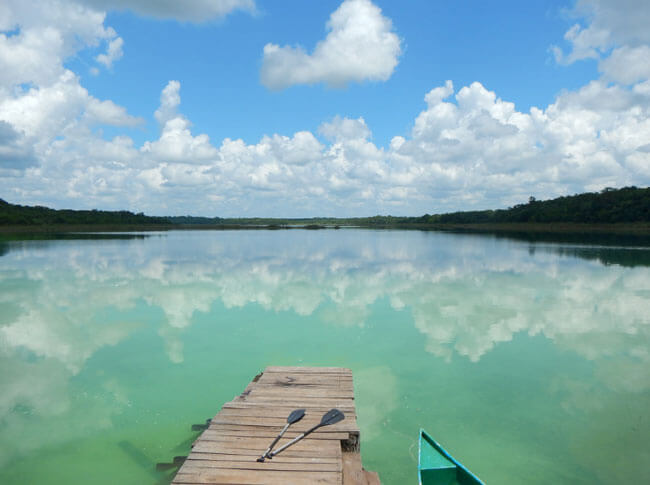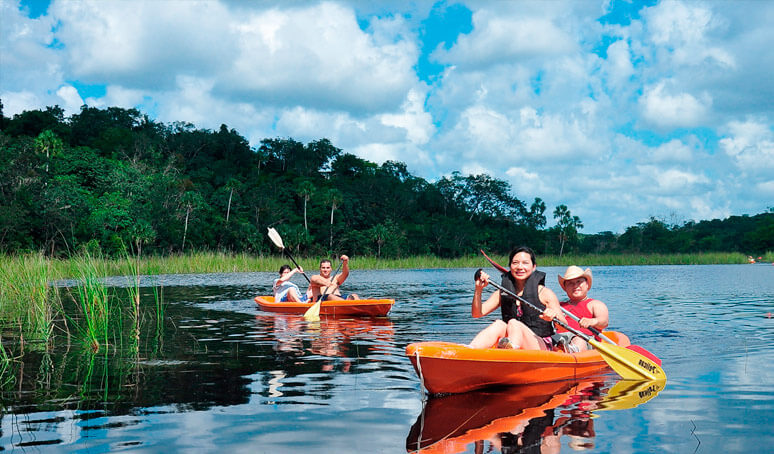 Open from 8:00 to 17:00 from Monday to Sunday.
Thanks for reading!
Cancun To Chichen Itza