We know that many tourist sites in the world are very popular for their energy and vibes. If you are looking for a great experience on the last day of 2020, Chichen Itza is the best way to receive the year.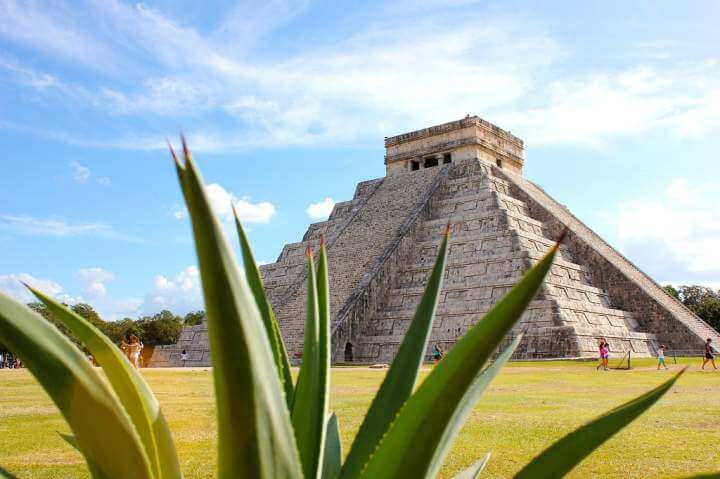 However, you might be wondering, is Chichen Itza open during New Year?
The answer is yes! Chichen Itza opens every day of the year unless Covid-19 does not allow it. We know that it is not the "new year" for the Mayan calendar, But wouldn't it be a special trip to Chichen Itza on January 1rst?
Of course, it is, Mayans were an awesome civilization with such wonderful people. They believe in goods, astronomy and its temples were sacred. This is your best chance to enjoy the Yucatan Peninsula.
What to do on New Year at Chichen Itza?
The first thing you need to know is local people work on this day, no matter what; Mexicans are very hard-working people. Therefore, you will definitely find many open businesses to have lunch or get some drinks.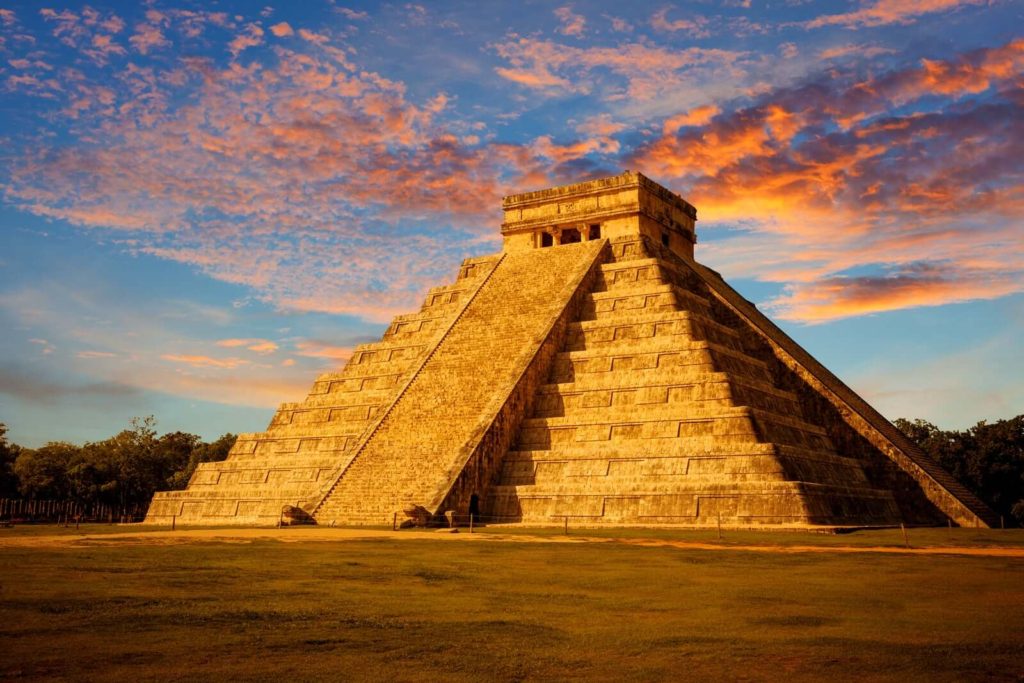 Visiting Chichen Itza on January 1rst is a great idea, you won't regret it. You will walk through those incredible Mayan temples to welcome the New Year. We highly recommend you to do the Chichen Itza tour in the morning as soon as the archaeological site opens. With fewer crowds, you'll have the chance to enjoy the site better.
You will be able to admire the Castle known as the Kukulkan Pyramid, the ball court, the temple of the warriors, and more Mayan Ruins at the place
If you believe in the Mayan spirit, you might know that Chichen Itza is a great spot to recharge your energies and begin the New Year with the best attitude. Fill out yourself with this real Mayan spirit walking through outstanding ancient temples.
Your first 2021 cenote swim in Yucatan
Visiting Chichen Itza and not visiting a cenote? What type of  Yucatan Peninsula trip would it be?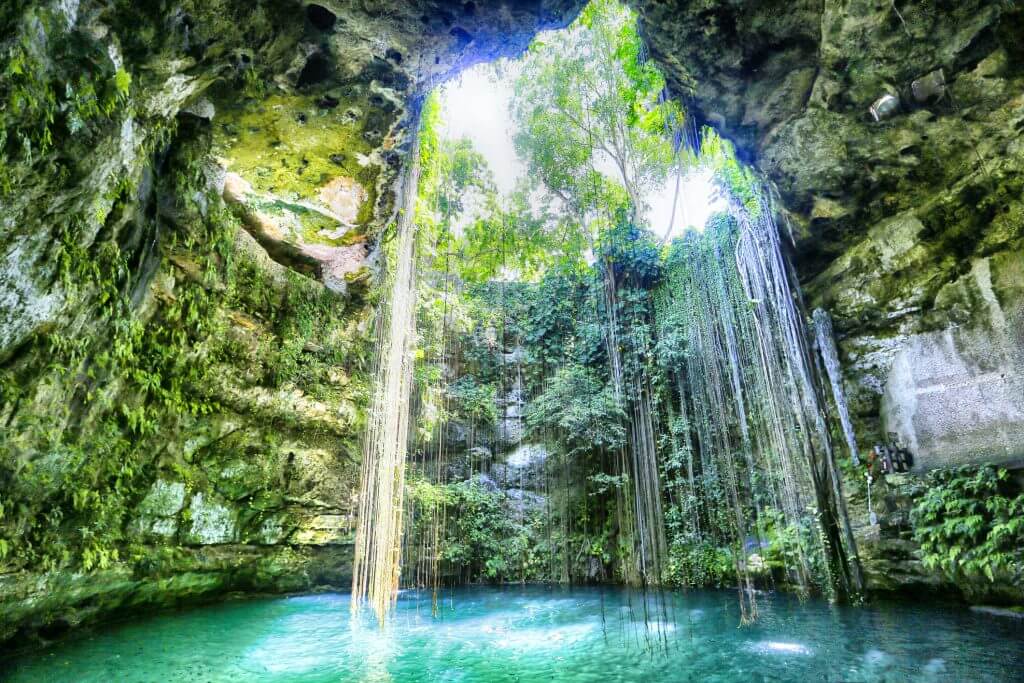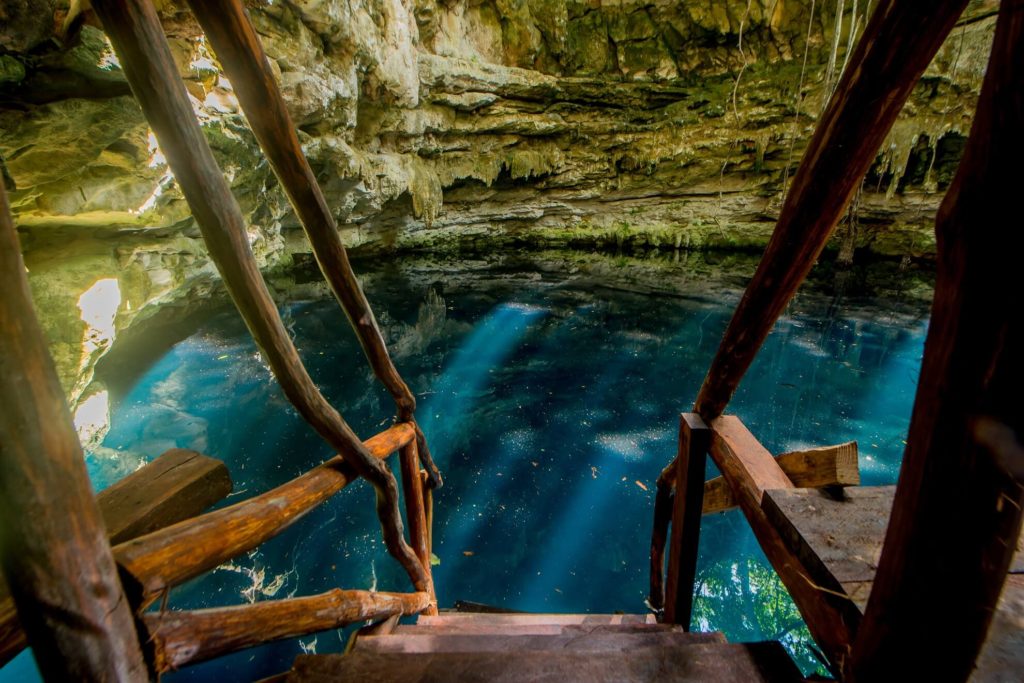 There are hundreds of cenotes in Yucatan, and around Chichen Itza. In this way, visit a cenote is a mandatory stop on your Chichen Itza tour.  The best way to receive the Year is also swimming in those clear and refreshing waters. Cenotes were sacred for Mayans. Swimming in a cenote gives you even more. It stirs your soul and connects you with the ancient Maya. We recommend you visit Ik kill Cenote.
A Mayan Ritual
Some cenotes offer a Mayan ceremony before your entrance. But there are some people that offer this kind of ritual which includes temazcal. Temazcal is a sweat bath and as we all know, sweating has long been used as a therapy. The ancient Maya used it for healing and relaxing. The cleansing takes place in a circular dome filled with burning hot rocks. And the shaman's ritual prepares you to harmonize your inner energy with cosmic influences. This is a very powerful physical and mental experience. Perfect experience for this new year.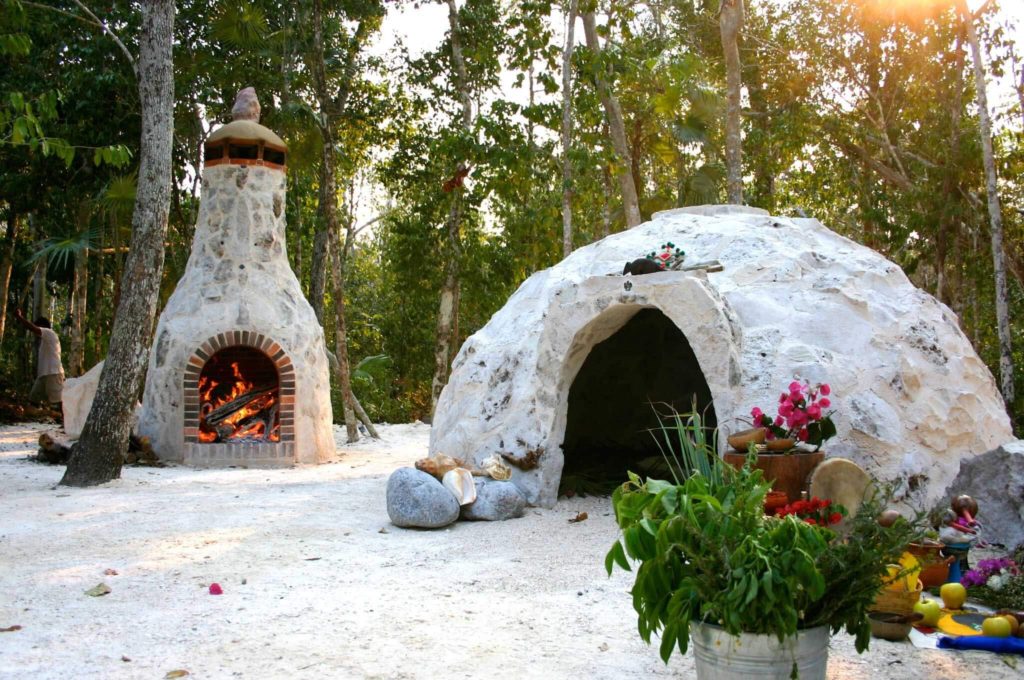 A trip to Valladolid Magic Town
A charming magic town is waiting for you. This colonial city offers a great atmosphere, tasty Yucatecan food, and nice walks around its main square. At Valladolid, you will find the Cenote Zaci, a very popular cenote in the area; you will be impressed by its length and depth. Do not forget to visit the beautiful churches with their amazing architecture. We also recommend you try delicious food in one of the restaurants in the town. Make sure you order some "antojitos yucatecos" or the top Cochinita Pibil.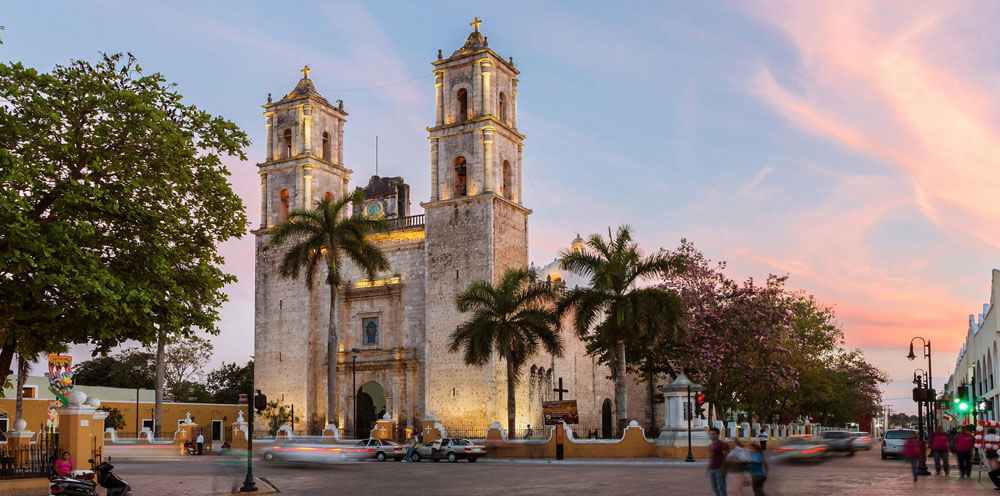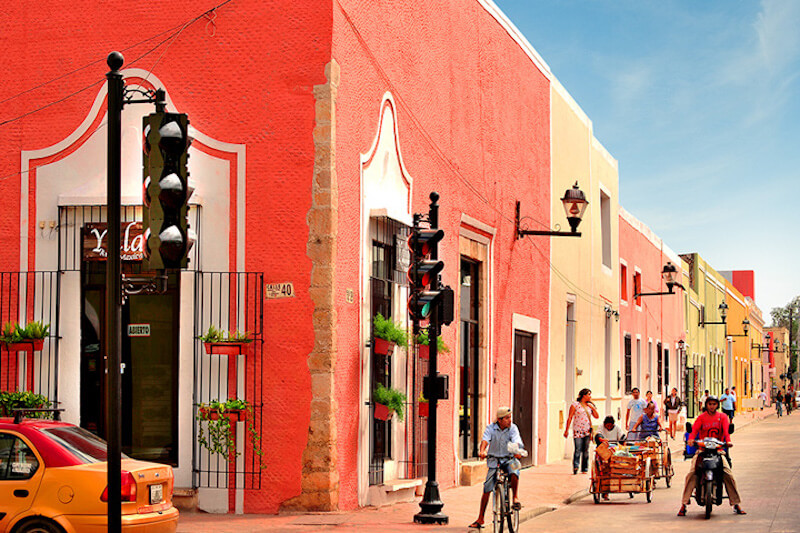 These are our main recommendations for "the best way to receive the Year"
We wish you a year full of joy, health, and love!
Book your Chichen Itza Tour with us!