When you visit Chichen Itza, you surely don't want to leave. Some of the travelers get impressed with all the Mayan Culture and the history behind this magnificent Mayan empire. That's why today we have a recommendation for you. If you want to live the real experience of Chichen Itza you should stay in a hotel near the archaeological site. The Lodge at Chichen Itza will be the perfect stay in Chichen Itza.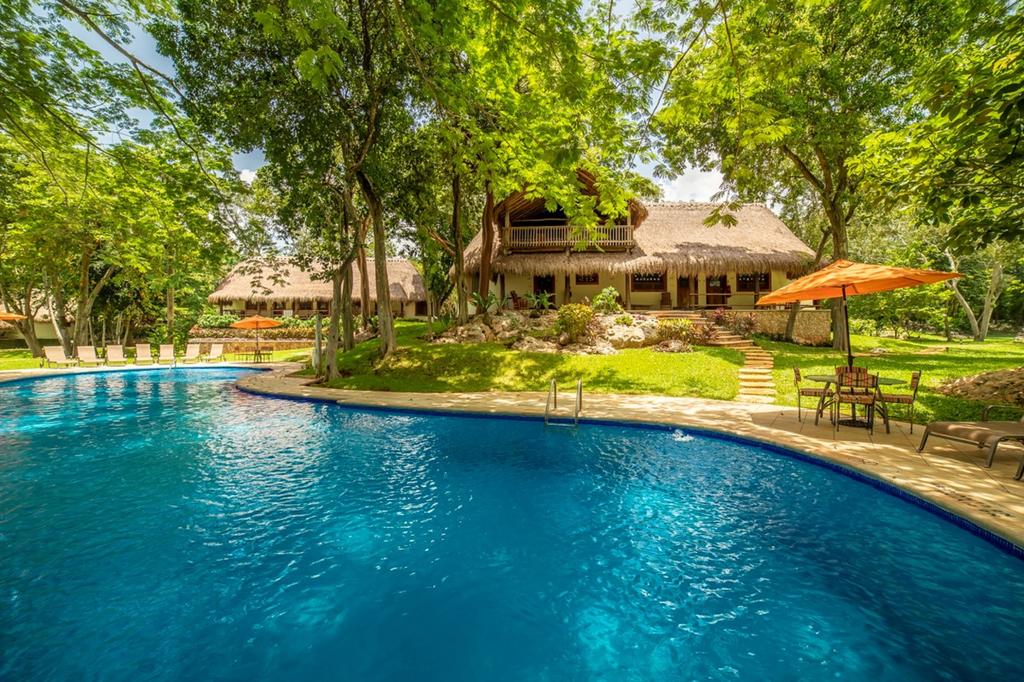 This Hotel has many qualities, we will talk about later. But the most important is that offers an exclusive private entrance to Chichén Itzá. This accommodation turns perfect to discover a new ancient world. You will look at those Mayan ruins from your room. Another thing you could do is visit one of the towns like Piste near the hotel to know the real-life of the people who live there. Visit a cenote is an experience that you shouldn't miss, and you will find many of them near Chichen Itza.
Don't forget to visit The archaeological site of Chichen Itza with a guide. It won't be the same if you go by yourself. Because of that, you should take a private tour. The tour includes a bilingual guide, visit one cenote, meals and many more things you can check out in Cancun to Chichen Itza and book there.
Let's talk about what does this hotel offers…
Located in the heart of over one thousand acres of natural and landscaped grounds. The Lodge at Chichén Itzá offers bungalows that are hand-built from local materials in designs inspired by traditional Mayan "Casitas".  Highlights include hand-carved mahogany furniture, doors and room accents, artisan stained-glass windows, and extensive use of local marble and handmade terracotta tiles.  All bungalows are nestled around our three swimming pools and provide both privacy and relaxing views of our manicured gardens and grounds. Each bungalow features furnished, over-large terraces and hammocks, a local art form.  You have only to enjoy the tropical breeze and the tranquility of this rich environment.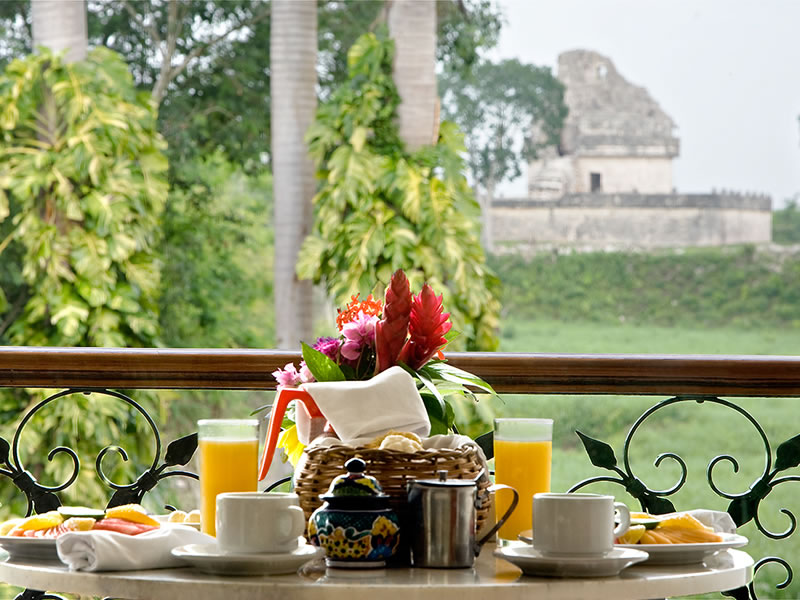 Three restaurants are available to cater to any appetite, with Mayan cuisine a specialty.  So if you stay here you won't have to worry about anything.
You can book here to stay in The Lodge at Chichen Itza, I'm sure it will be the perfect stay in Chichen Itza.
It takes approximately 2 hours from Cancun to get to Chichen Itza. If you want to book safe and confortable transportation from Cancun Airport to your hotel book here.