Currently, archaeological sites and tourist sites around the world are closed and empty. Yucatan has taken measures due to this situation and to take advantage of the empty sites the Mayan ruins are disinfected. Days before the spring equinox the government of Yucatan took measures to prevent the spread of COVID-19 since then archaeological sites remain closed.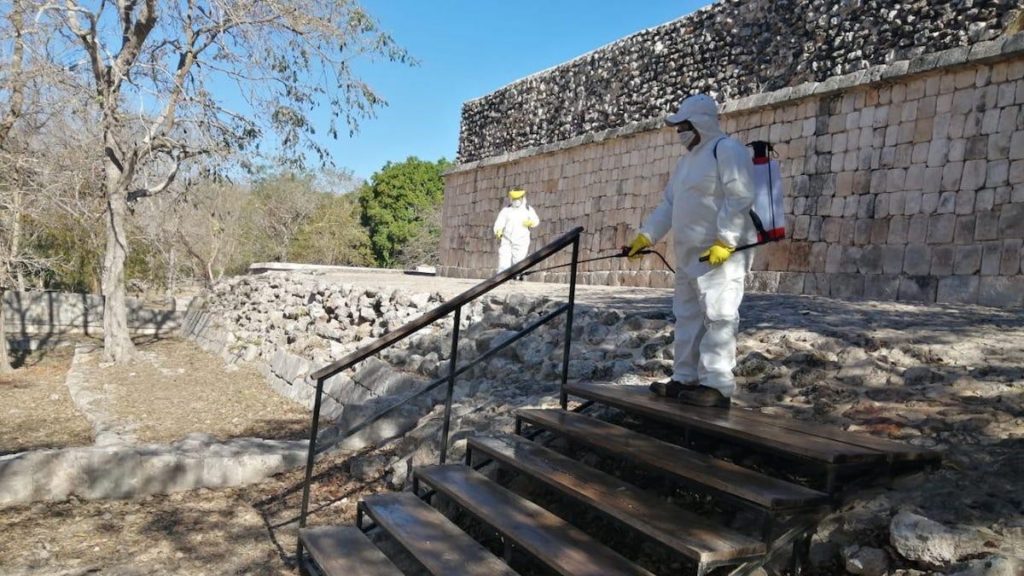 The National Institute of Anthropology and History (INAH) reported that the sanitation and disinfection of archaeological sites have officially started in Yucatán.
Although they have been closed to the public and tourists since last week, the archaeological sites of Chichén Itza and Uxmal, the most important in Yucatan, are being disinfected to prevent the spread of the COVID-19 coronavirus.
Since Chichen Itza alone receives 6 thousand people from all over the world every day, and the spring equinox can gather more than 14 thousand in this ancient Maya city.
The National Institute of Anthropology and History (INAH) reported that it started with the sanitation and disinfection of that pre-Hispanic area as well as that of Uxmal.
It was said that in a second stage, it is planned to continue disinfecting the Maya cities of Labná, Kabáh, Sayil, Xlapakl, and Dzibilchaltún.
In addition to all these activities, the archaeological site of Chichen Itza took advantage of the situation for the maintenance of the site. The works consisted of the rehabilitation of the trails for the better circulation of people and the disabled, the pruning of dry trees and the removal of the weeds from the archaeological structures", reported Marco Antonio Santos Ramírez, director of the Chichén Itzá archaeological site. Thanks to this the Mayan Ruins are disinfected now and is getting ready for new visitors.
As the days go by, the archaeological site, with its roads recovered, is getting ready to receive again millions of tourists who visit Chichén each year, once the health contingency ends, and everything goes back to normal.
Source: Yucatan Times