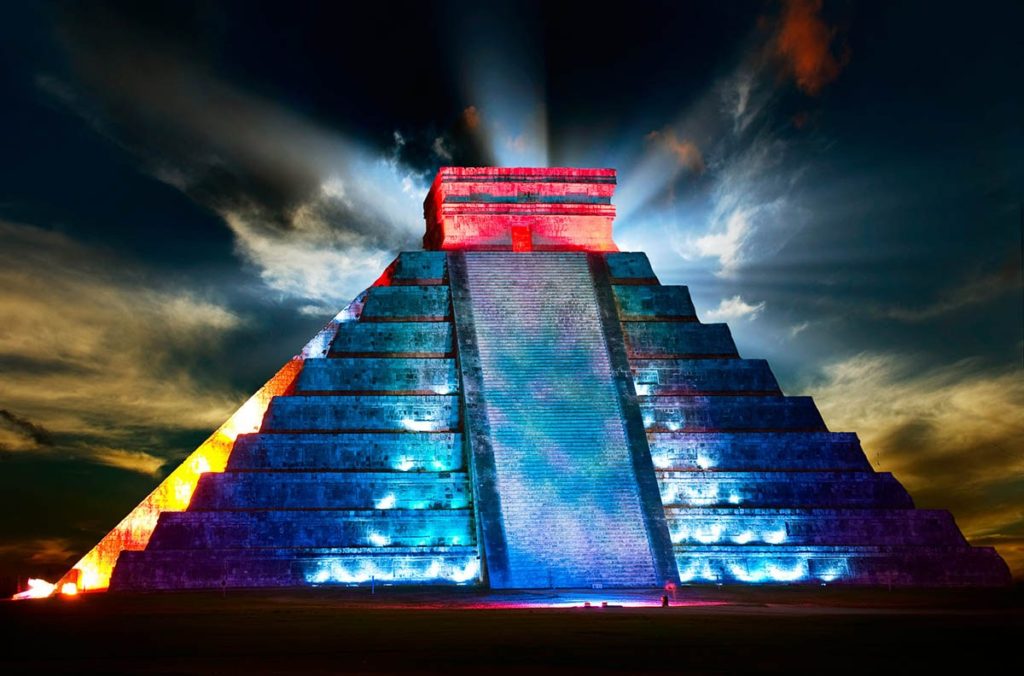 Did you know you may visit Chichen Itza before the sunset, tour the archeological site and afterwards enjoy of a Light and Sound Show on the pyramids? Yes, when visiting Cancun that is something you definitely don't want to miss.
Chichen Itza is a very popular archeological site located in the State of Yucatan, around 2:30 hr from the amazing coast of Cancun, Mexico. Every year the archeological site recives more than a million of visitors from around the world who want to learn more about this enigmatic mayan civilization.
The city of Chichen Itza was for the Mayan people one of the most important political, economic and religious center of the peninsula, that is why this place is a source of invaluable data for the knowledge of the pre-Hispanic past. Also because of its beauty and uniqueness, since 1988 it was declared part of the world heritage by UNESCO. The main pyramid is also considered as one of the 7 wonders of the modern world.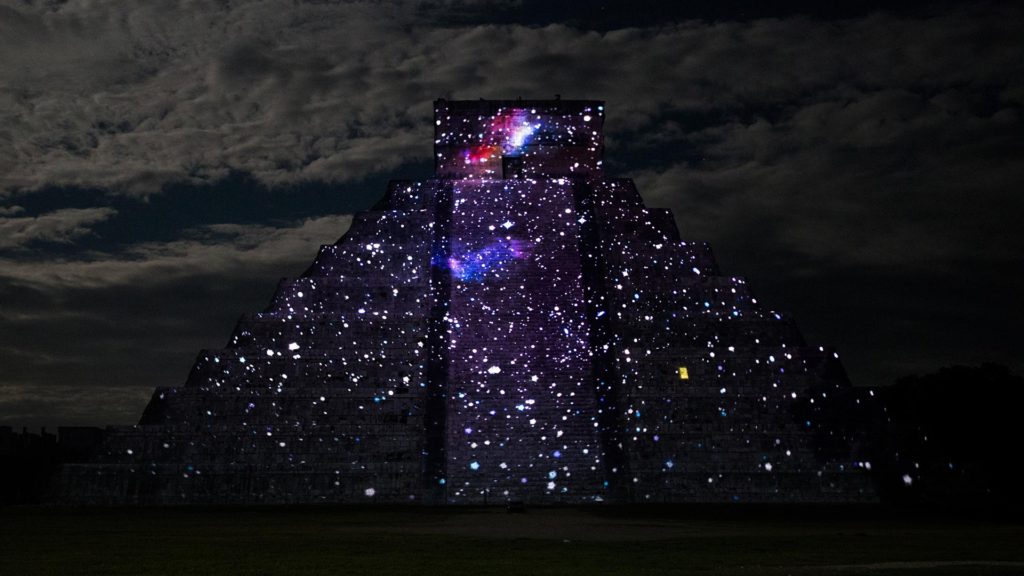 The Light and Sound Show at Chichen Itza is a experience designed to provide info about the mayans in line with the technological advances of our era, which allows you to revive the splendor of an ancestral and mystical culture.
Also, visiting Chichen Itza in the afternoon will spare you the big crowds and the temperature will be a little less hot.
If you would like to book a Tour to Chichen Itza and enjoy of its Light and Sound show, please do so thru our website, or call us for further information to the following number:
Phone: +52 998 500 2133
Email: info@cancuntochichenitza.com
Information of interest
Schedule of presentations
*Entrance to the archaeological site:
From 19:00 to 19:30 hrs.
Audio Visual Narrative
*Entrance to the archaeological site:
From 19:45 to 20:00 hrs.
* We recommend you to arrive 15 minutes prior to opening hours.
Additional notes:
-No flash photography is permitted at the archaeological site and during the projection.
-We suggest you to wear comfortable clothes and preferably sneakers (roads are not paved at the site).
-You may bring bottled water and sunblock.