Mexico is a country full of amazing sceneries around its coasts, mountains, and colonial cities. All states and cities are important in the country but there is one area like no one else. It is called the Yucatan Peninsula, integrated by three wonderful states, Campeche, Yucatan, and Quintana Roo. This particular territory is full of nature, magic jungles, pristine beaches, and Mayan vestiges. Join us to discover 20 places to visit around the Yucatan Peninsula.
Yucatan
Las Coloradas Yucatan
It is a small fishing port. It has virgin beaches, fauna and flora, sea birds such as pelicans and gulls, and abundant mangroves. This place will definitely amaze you, although you can't swim into the pink lagoon you will enjoy the view. It is located on the northern coast of the Yucatan peninsula 250 km from Merida and 150 km from Cancun.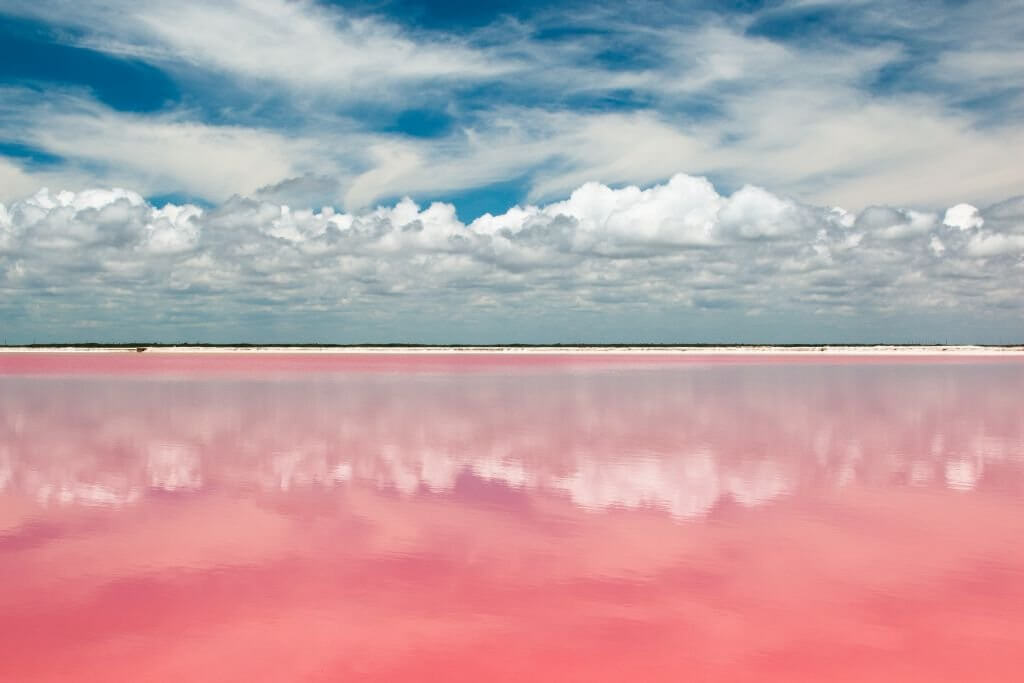 2. Izamal
Izamal is a small town located just one hour from Merida, Yucatan the state capital. This charming town has something particular, all the city is painted yellow.  Yellow makes this town shine, there are some cenotes near the town. This must be a stop on your trip to Yucatan, you will love it!
3. Ria Lagartos
The Ria Lagartos Biosphere Reserve is a protected area located t is located on the northern coast of the Yucatan peninsula. An amazing place where you can sight beautiful flamingos and take a tour on a boat to admire all the mangroves and nature that surrounds it.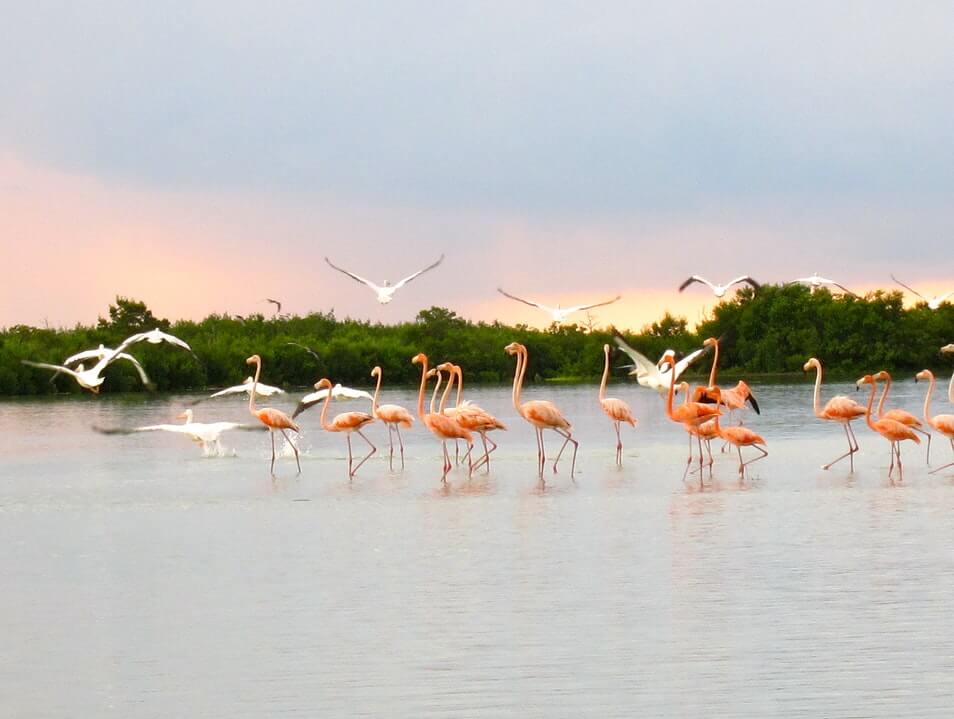 4. Cenote Xbatun
Located on the municipality of San Antonio Mulix it took place this stunning oasis. It is a small but beautiful cenote with crystal blue water. It takes only 40 minutes to get there from Merida Yucatan the state capital. There are a bunch o cenotes more around Yucatan, you can visit the one you prefer.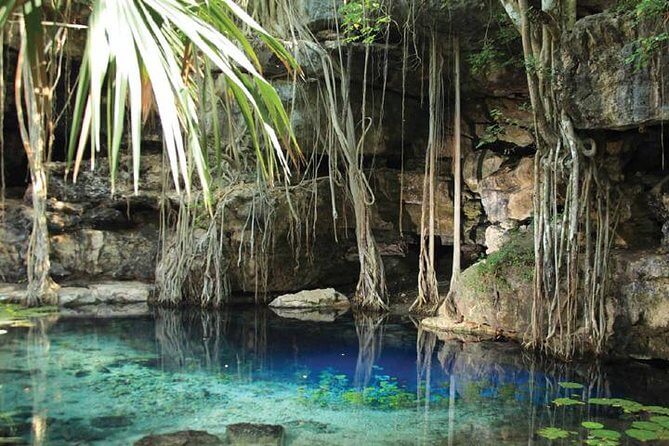 5. Chichen Itza
One of the wonders of the world is located on the Yucatan state, this is definitely a must to do on your trip. Chichen Itza is an ancient and magnificent Mayan city. The archaeological site offers amazing buildings and history to discover. Chichen Itza is about a 2:30 hrs drive from Cancun or 2:45 hr, we highly recommend to take a guided tour to enjoy the experience.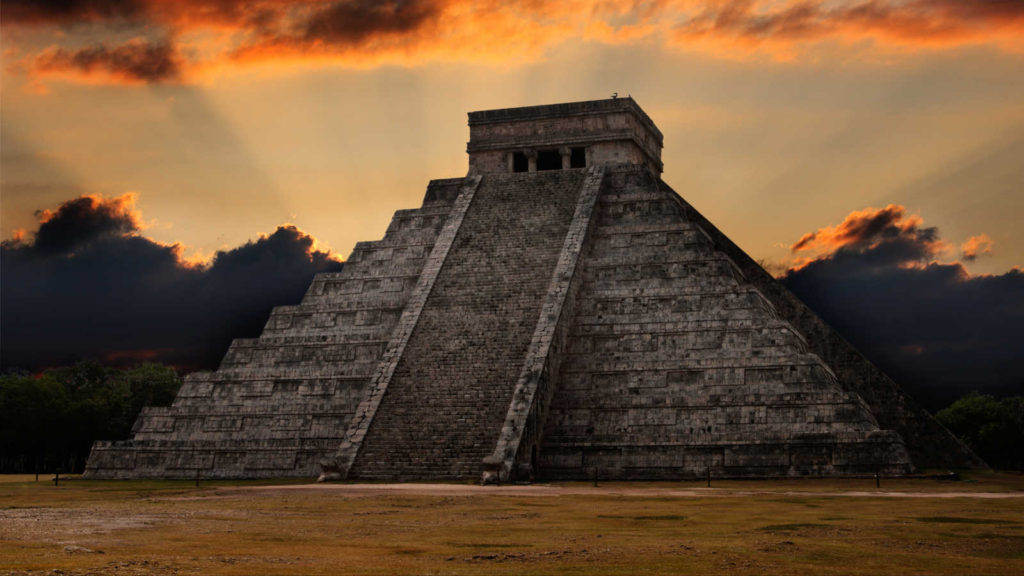 6. Valladolid
The hidden gem of Yucatan. It is a charming magic town, full of colonial and colorful buildings. It also has a cenote right in the middle of the town which makes this place unique. Visit Valladolid and try some traditional food and walk around its quiet streets.
7. Merida
This city is the capital of the state, it is located 4.5 hours from Cancun. This place is perfect for a trip, full of colonial buildings at the main square and very tasty food. There are museums, malls, parks, and too many more activities to do in this huge city. It is also famous for its tranquility atmosphere, you don't want to leave.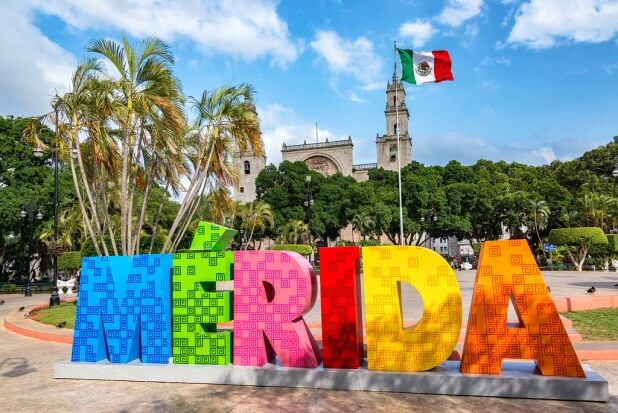 8. Puerto Progreso
Progreso, Yucatan is a port city located about 40 km north of Merida and is a popular destination for beach-lovers living in Merida. The beach is gorgeous, and the landscape is amazing. The pier is a must to do, it's absolutely beautiful, you can't miss a sunset here. And there are many restaurants around the pier to enjoy a delicious meal.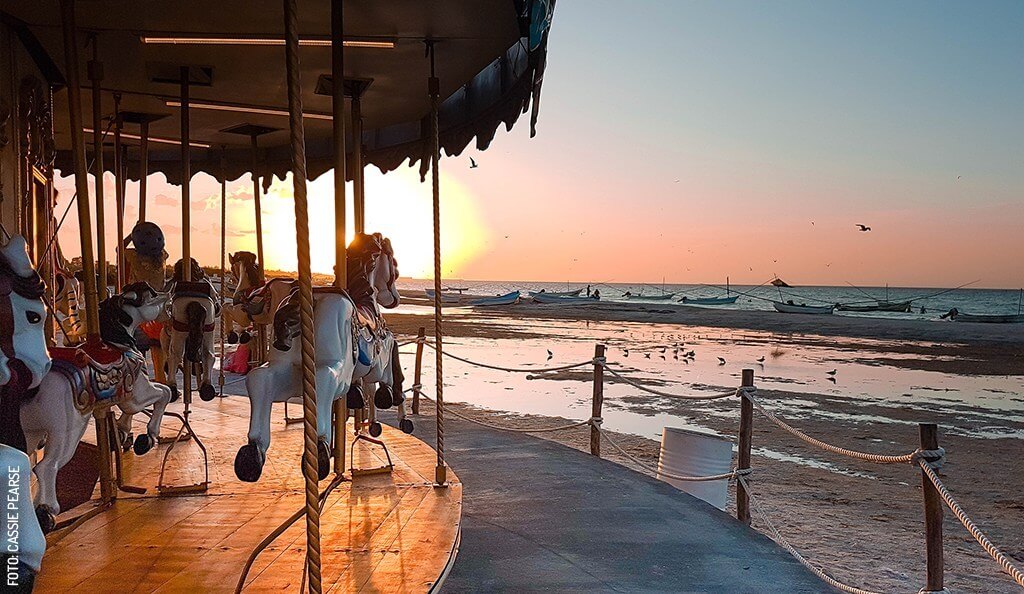 9. El Cuyo
It is a hidden Paradise in Yucatan, if you want to avoid crowded beaches this is the perfect place, full of peace and tranquility. This place is not very famous but definitely amazing with its turquoise beaches.  It is located in the National Park Ria Lagartos.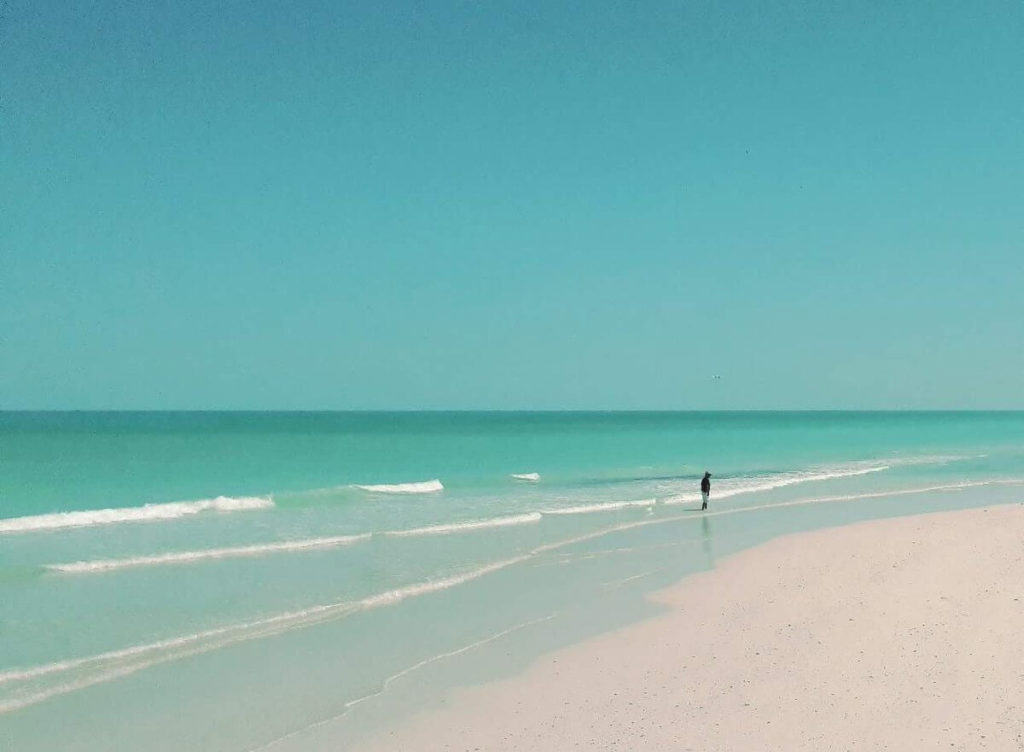 Quintana Roo
This is one of the most famous destinations in Mexico. Keep reading these 20 places to visit around the Yucatan Peninsula with us!
10. Bacalar
Bacalar is a magic town, surrounded by a fantastic lagoon. This place is full of peace and tranquility, and there are many hotels on the shore of the lagoon, this is the best option to stay. The main attraction is the lagoon, with different kinds of blue. Bacalar is the perfect definition of Paradise.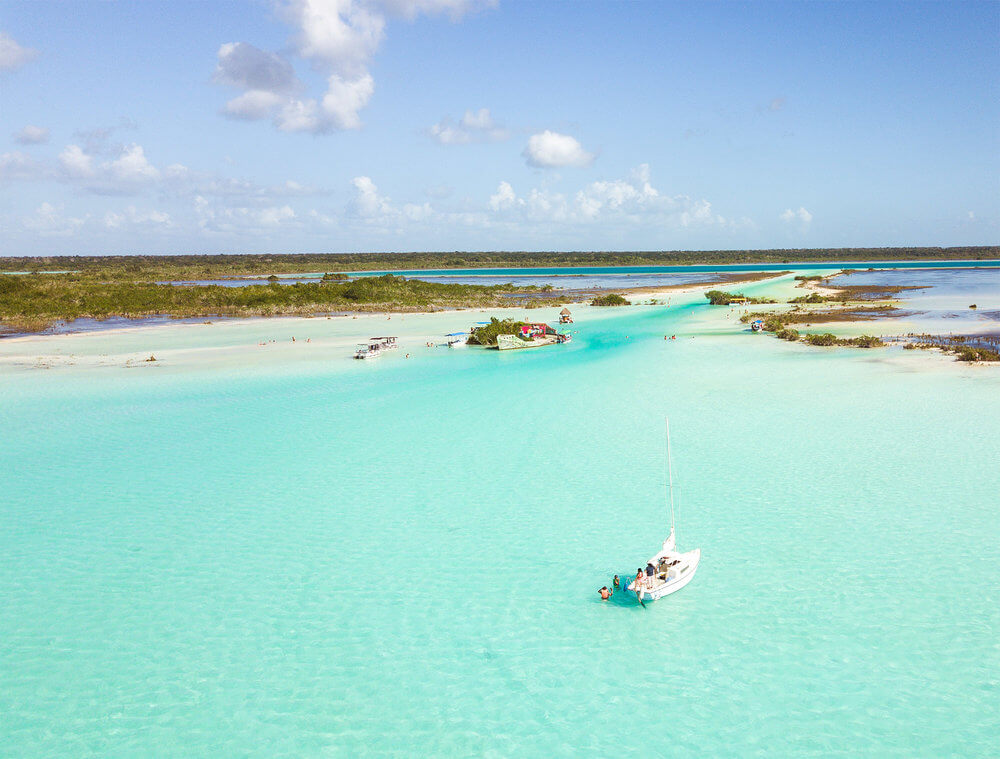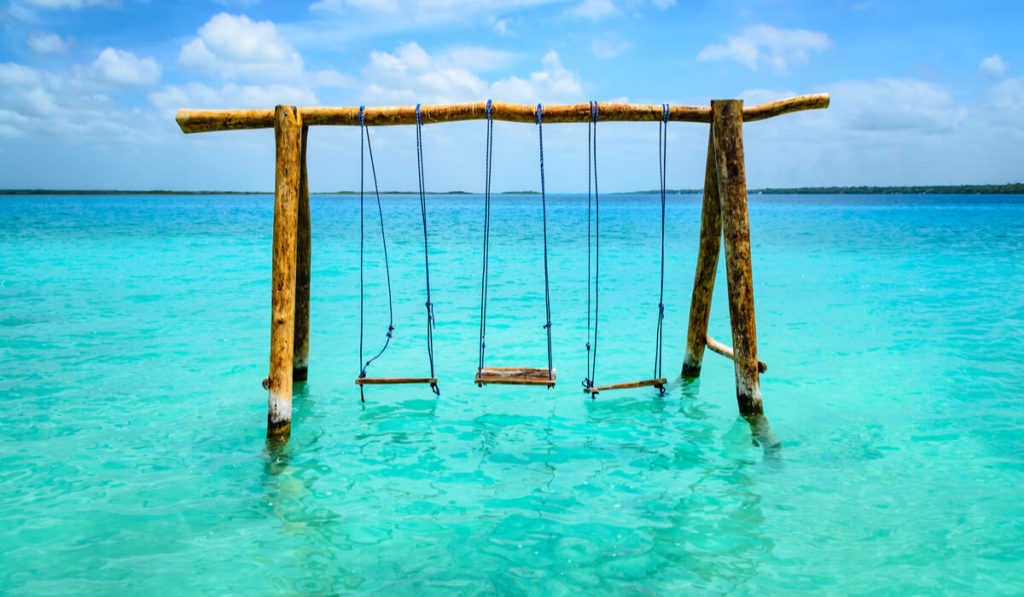 11. Cancun and Playa del Carmen
One of the most famous cities in the Mexican Caribbean. If you are looking for tours, turquoise beaches and nightlife these two cities are the best choices. Cancun is the main gate to paradise due to the Cancun Airport which receives hundreds of travelers around the world. Playa del Carmen is just 50 minutes away from Cancun, and it offers beautiful beaches and cenotes.
12. Isla Mujeres
This small island is located only 30 minutes away from Cancun, and its beaches will amaze you as soon as you get there. Ride a bike and go around the island, eat the most famous dish "Tikin Xic" Fish and swim into those amazing waters full of sea life.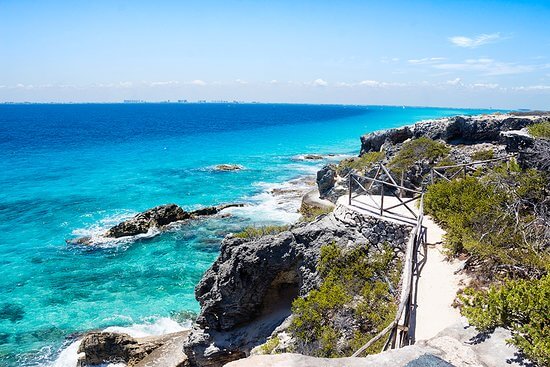 13. Tulum
The best definition of eco-chic destination. Full of amazing cenotes, incomparable beaches, and surrounded by majestic cenotes is what Tulum offers. The most famous destination for travelers around the world and the most instagrammable place.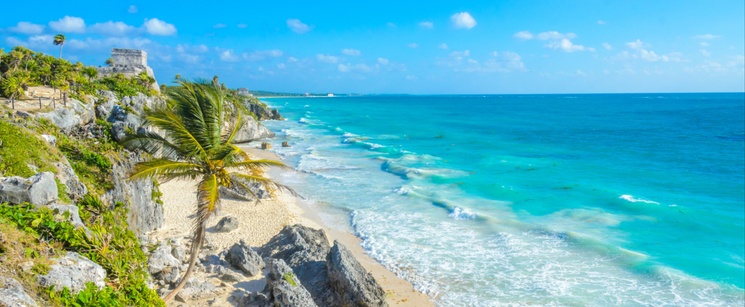 14. Holbox
A hidden gem, Holbox is a small charming island just two hours and a half from Cancun. The island offers the best sunsets ever, besides it is a place full of peace and tranquility.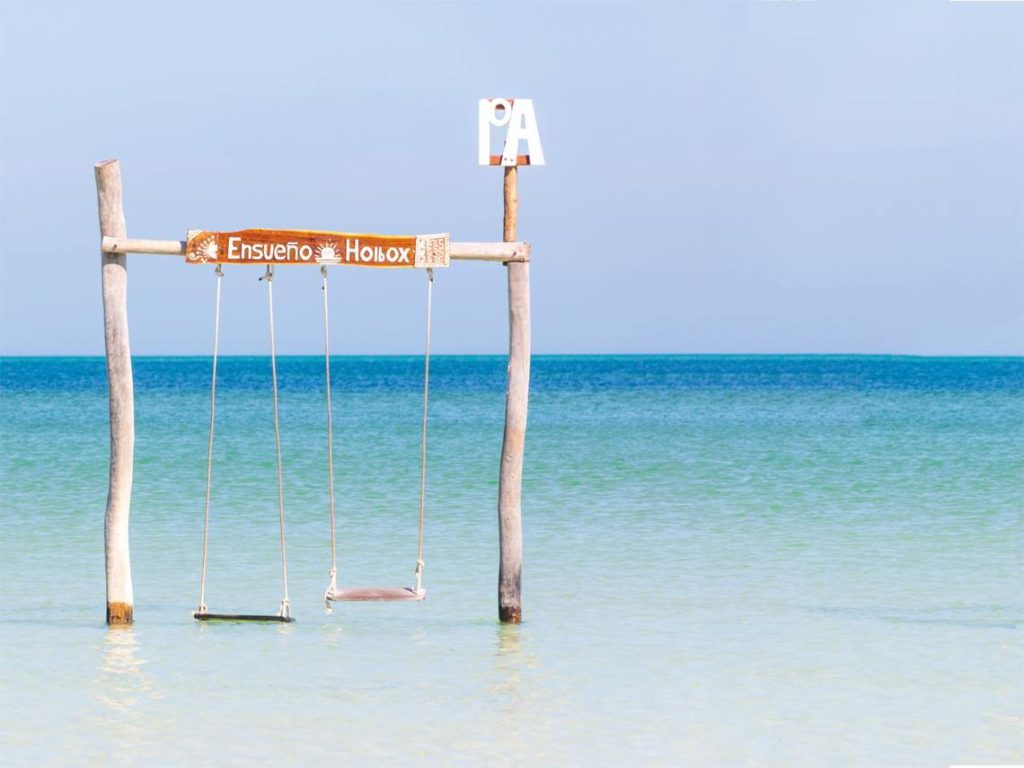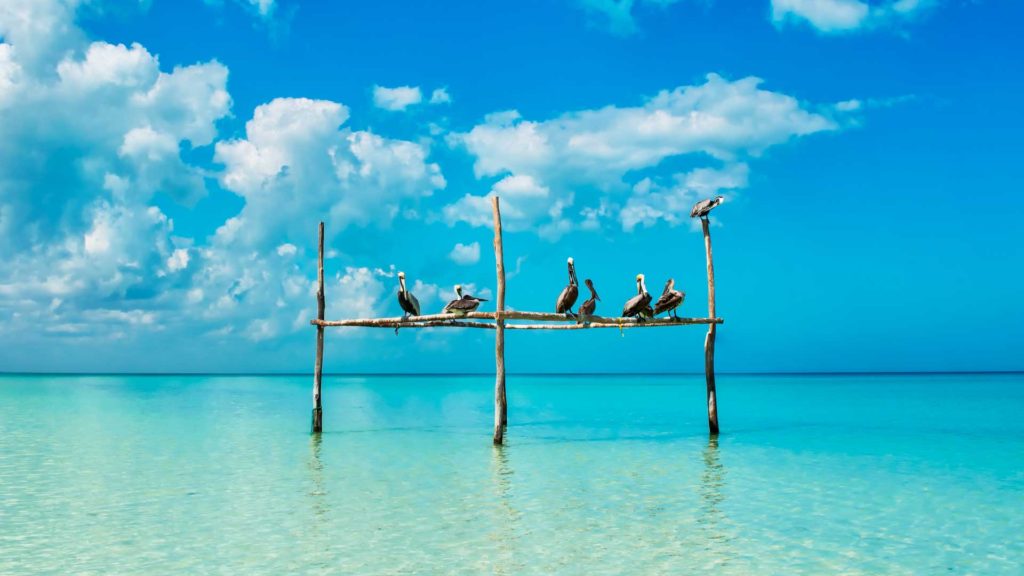 15. Isla Contoy
This magic island is a protected place, nobody can stay there, there no hotels. Despite it, you can visit the island on a tour and spend the whole day in a true paradise. You can't use sunscreen, and please be careful with this environment.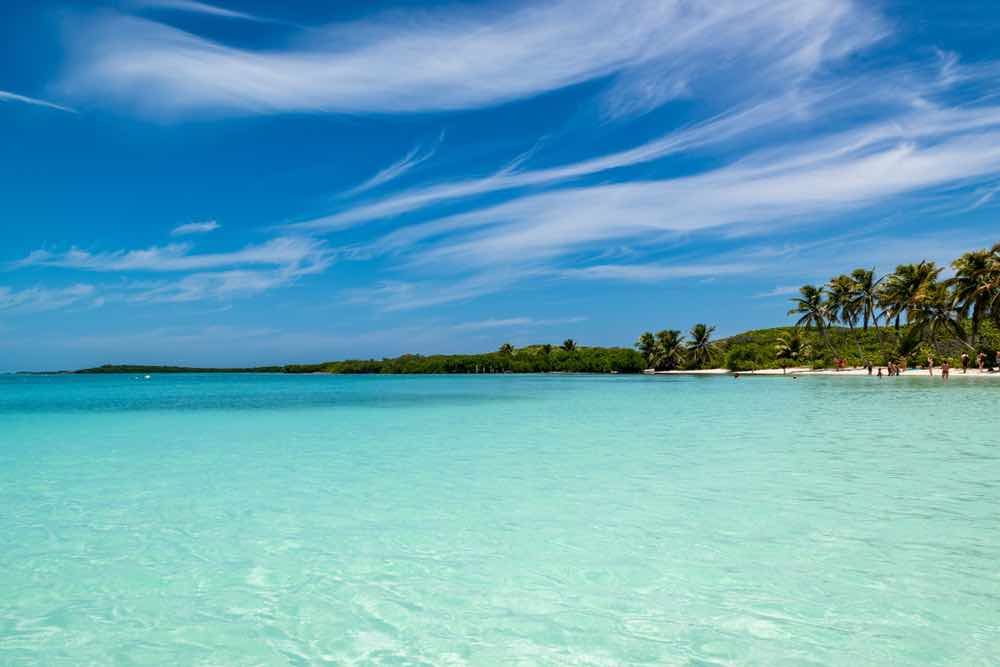 Campeche
16. Campeche city
The main square of the city is full of colorful buildings you will love it. It is perfect for sightseeing, take pictures, try some good food and spend a great day at the park.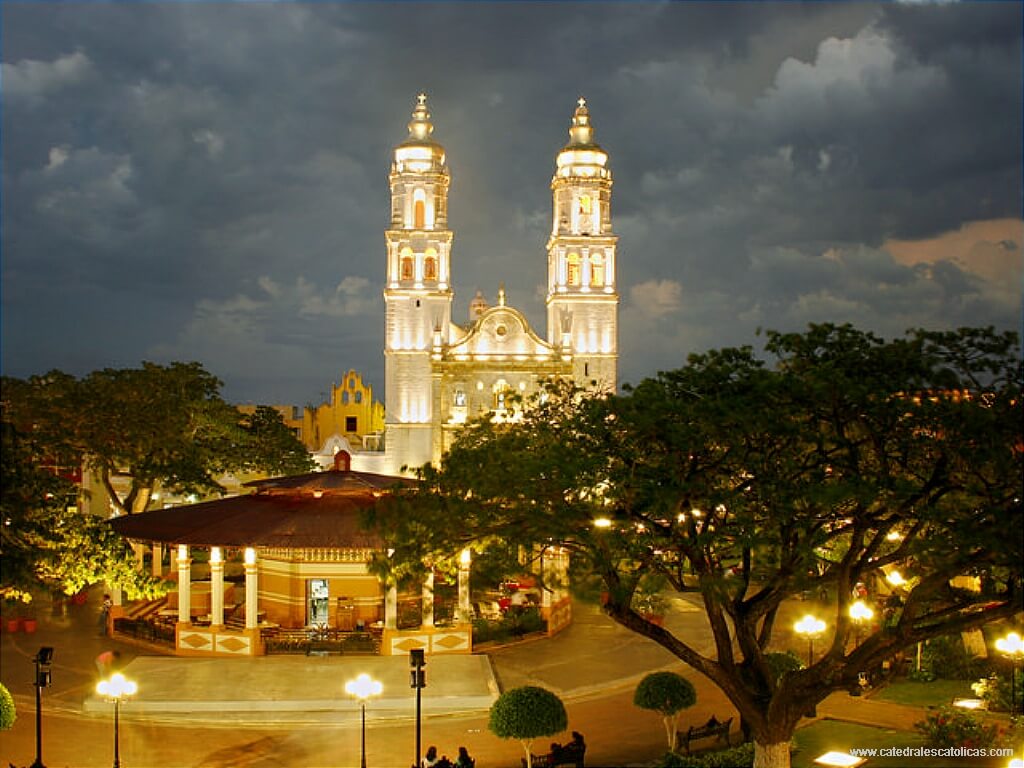 16. Uxmal
The archaeological site of Uxmal is located 62 kilometers south of Merida. It is considered one of the most important archaeological sites in Mexico. Definitely a Mayan experience you shouldn't miss.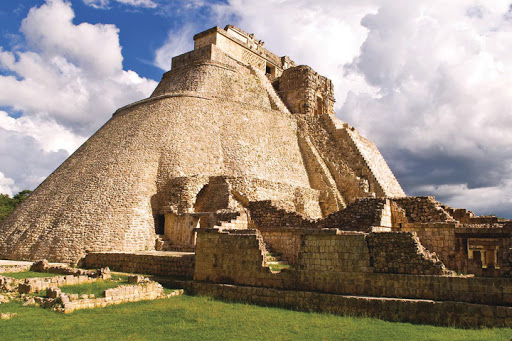 17. Fuerte San Miguel
Campeche's largest colonial fort, on the shore of Mexico's gulf. This is also a museum where you learn more about culture and history, but the view is amazing. A must-do in Campeche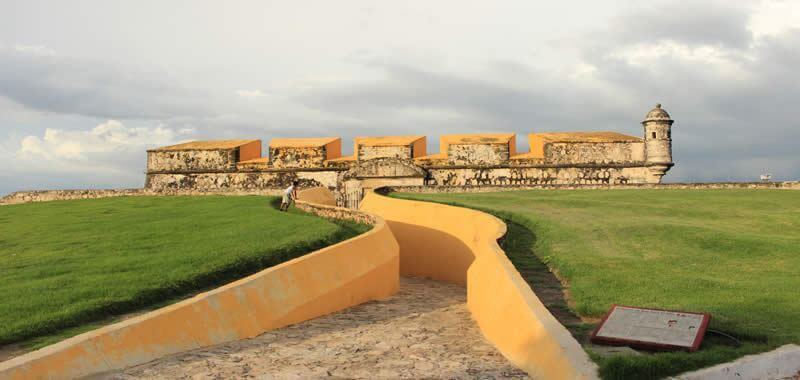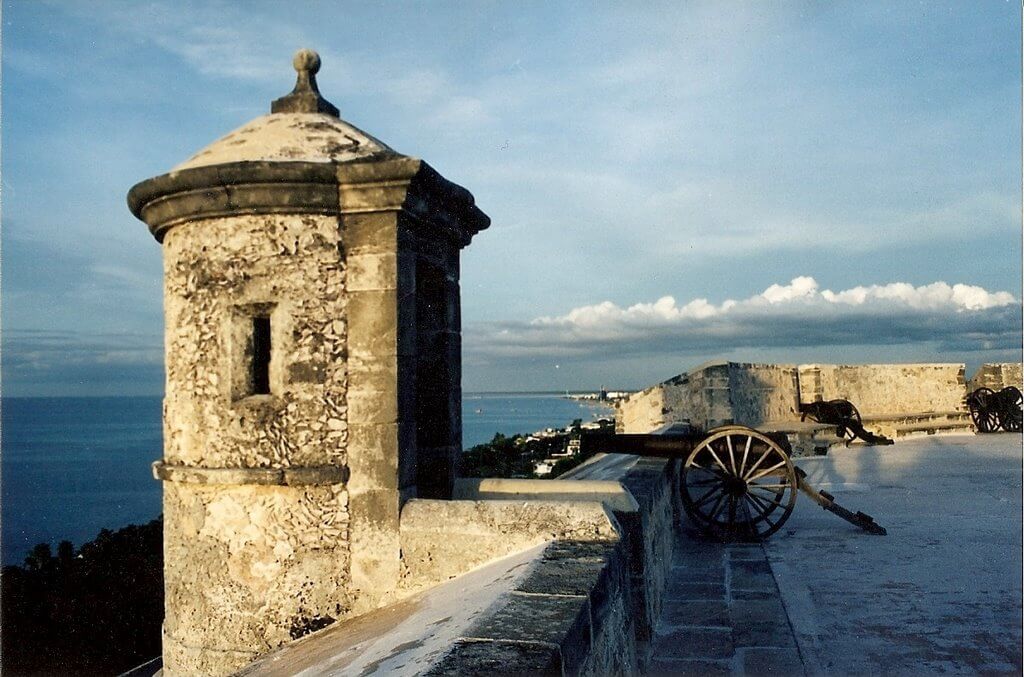 18. Calakmul
Calakmul is a Maya archaeological site in the Mexican state of Campeche, deep in the jungles of the greater Petén Basin region. Awesome place that you can't miss, find all about Mayan culture in these wonderful Mayan Ruins.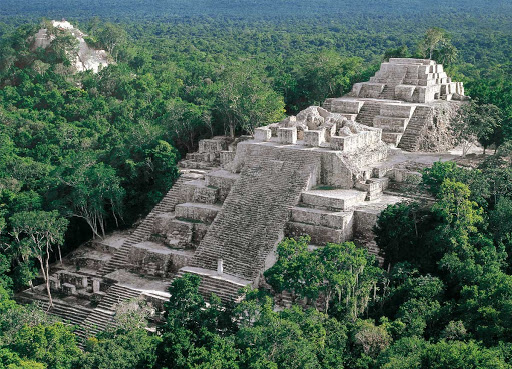 19. Campeche Beaches
Campeche also offers beautiful beaches we recommend you to visit Playa Bahamitas.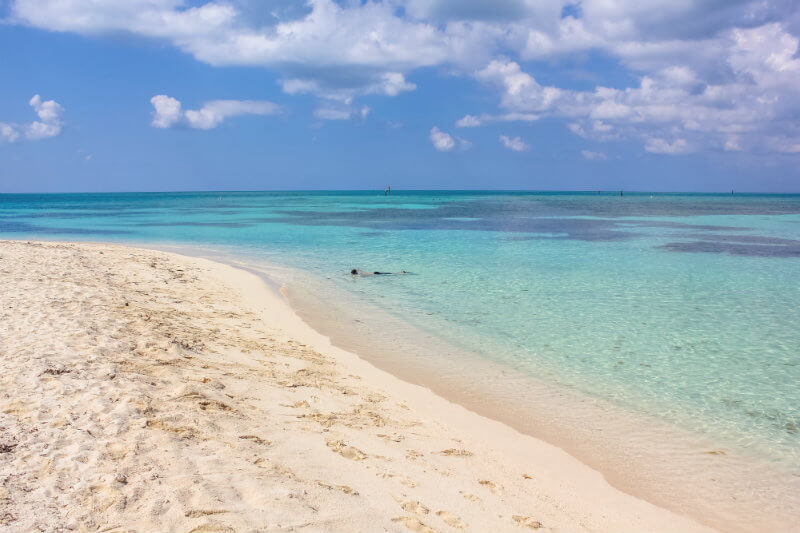 After reading this post you are ready to pack your luggage and discover these 20 places to visit around the Yucatan. peninsula!
Cancun To Chichen Itza