My friends and I decided to enjoy a day trip to Chichen Itza and not only because it is one of the new Seven Wonders of the World. We also heard that it has an impressive architecture from the Mayan we have to see. Curious about how it would going to be, we arrived by bus in the morning after a 2.5 hours ride from Cancun. Entering Chichen Itza, we passed by several street vendors who offered lots of beautiful different souvenirs. We bought some nice gifts for our families and talked with the locals. Some of them had Mayan roots which was interesting to hear about.
The English-speaking guide led us through the whole Chichen Itza terrain but we also had time to walk around on our own to explore it ourselves. El Castillo, which is the main attraction of Chichen Itza, was really astonishing because it represents the Mayan calendar with the number of the terraces etc.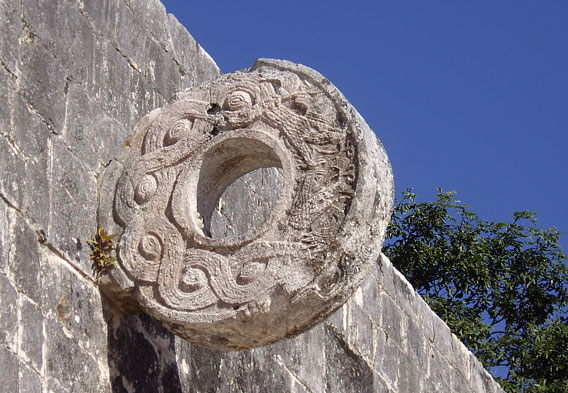 Another great architecture to explore is the Great Ball Court. We got to know that the Mayan had ball games there and that the winners sacrificed their lives. That was creepy to imagine when we entered and could also feel a bit of the mystic atmosphere.
We walked around for some hours and got to know more about the other buildings. Later we ate a snack in one of the restaurants and went back to the bus.
Afterwards, the driver took us to the Ik Kil Cenote which is the most beautiful cenote I have seen so far. That is why this was my favourite part of the day. From above we looked inside and it was already impressive. We had to go down many steps to reach the beautiful cenote. I felt like I was in a cave and swimming there was marvellous and refreshing. It was also possible to jump from a higher platform into the cenote which was a lot of fun.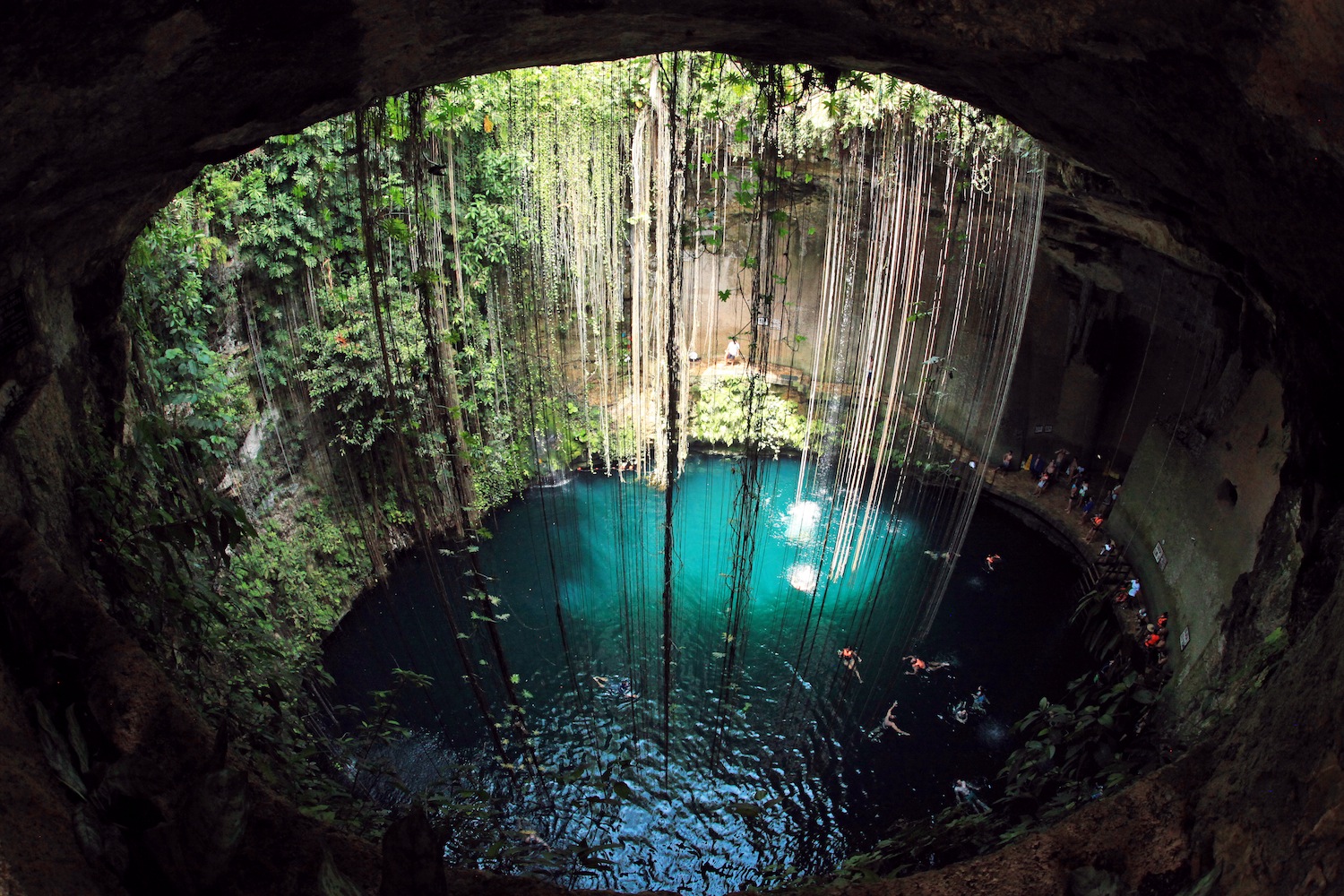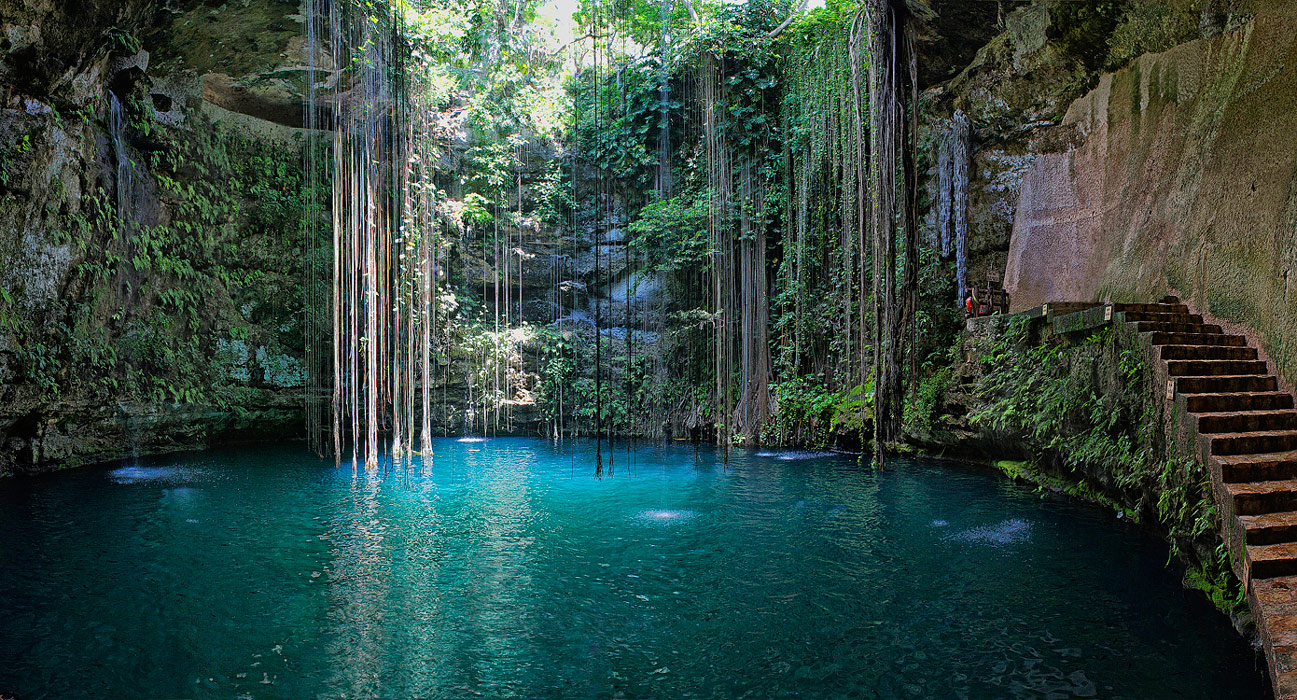 The beautiful day wasn't over yet! We got the opportunity to see a real Mexican town called Valladolid. It is a small city with a lot of charm. We visited parks and some buildings from the colonial era. After that we went to a restaurant there and had some Yucatecan food which is really delicious.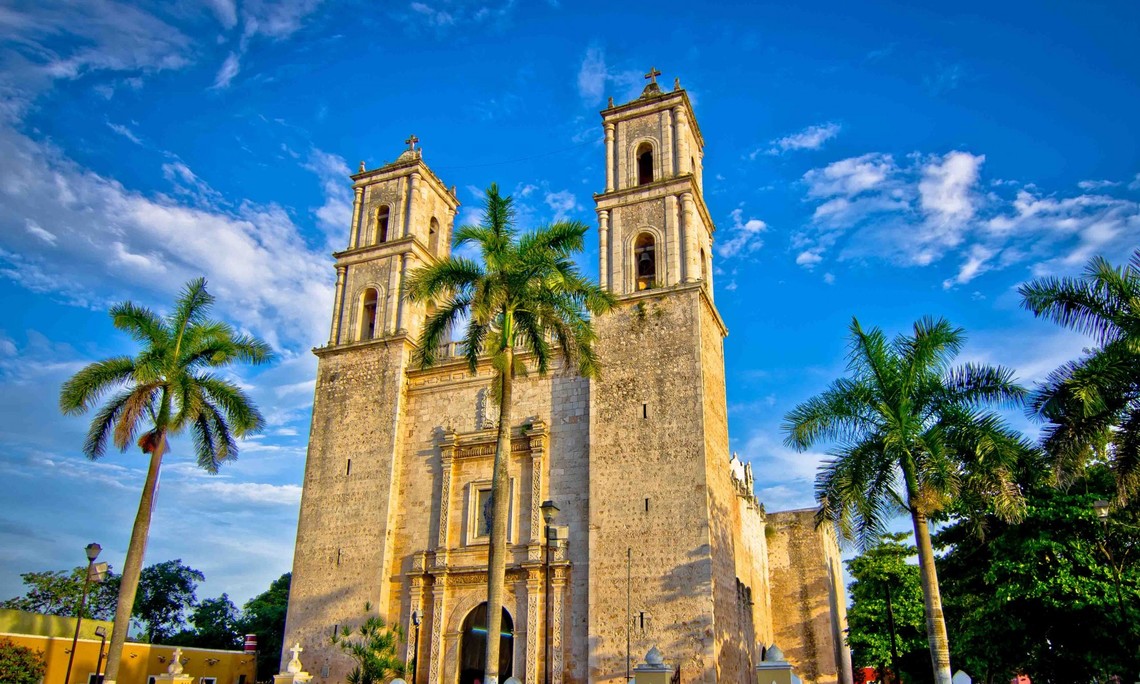 It was an incredible day with lots of variety! Starting at Chichen Itza, refreshing ourselves in the Ik Kil Cenote and concluding with a walk through Valladolid, a small charming city. A perfect day ended and we relaxed in the bus on our way back to Cancun.