Wondering how much it is to enter Chichen Itza?
The entrance fee at Chichen Itza is: $539 Pesos per adult, Kids under 13 years are admitted free. The entrance fee to the site is divided into two amounts, one being the state (culture) and the second being the federal (INAH). The fees are paid at two separate windows. To enter the park, all visitors must present both tickets. Chichen Itza is the largest of the archaeological cities of the pre-Columbian Maya civilization in Mexico's Yucatan Peninsula. It is one of the country's most visited tourist destinations and was granted World Heritage Site status in 1988 by UNESCO. It was also selected as one of the New Seven Wonders of the World. Chichen Itza has approximately 1.2 million visitors each year.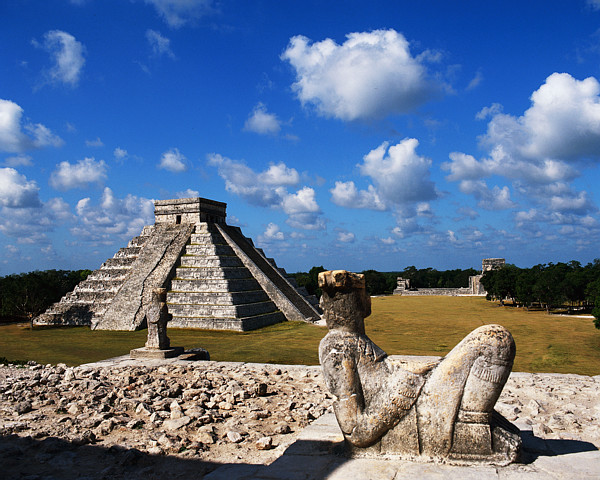 CHICHEN ITZA TICKETS 
Enjoy a great day in one of the 7 wonders of the world, discover the most impressive Mayan city, and get filled with culture and history. On your Chichen Itza visit, you'll discover the best Mayan ruins in America. Take a walking tour and meet the fantastic Ball Game, or The Temple of the Warriors, and the most iconic Mayan Building in Chichen Itza, The Kukulkan Pyramid.